Nonprofit Networking Day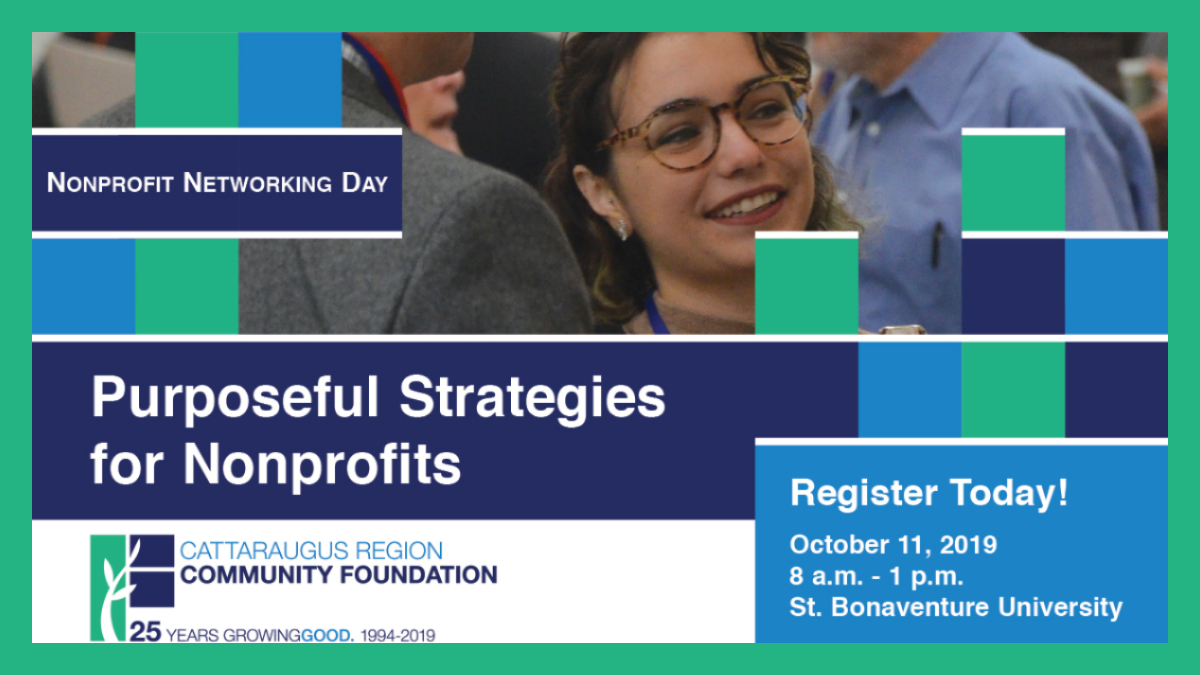 What is Nonprofit Networking Day?
Nonprofit Networking Day provides an opportunity to learn, collaborate and network so that attendees can take new practices and ideas back to their respective nonprofits and build a stronger, more vital organization. Featuring a keynote address and a number of breakout sessions hosted by some of the most exciting and talented nonprofit leaders in Western New York, Nonprofit Networking Day is a premiere conference for nonprofit professionals held right here in Olean, NY.
Who should attend?
Whether you are a veteran executive director or a brand new staff member, a dedicated board member or a young intern, Nonprofit Networking Day has something for everyone. Nonprofit professionals and volunteers attend NND from all over Western New York – we have even had people attend from as far as Minnesota!
Where is the conference and where can I park?
Located on the beautiful St. Bonaventure University campus, the conference is held conveniently just a short drive off of Interstate 86. The morning will begin in the Regina A. Quick Center for the arts at the Rigas Family Theatre. Lunch this year will be held in the stunning Hall of Fame Room in the Reilly Center. CLICK HERE for a campus map and directions.
How can I register?
CLICK HERE to complete the quick and easy registration form. Register before September 27 to take advantage of the early bird special pricing, $45. After the early bird deadline cost will increase.
---
Speakers
Keynote Address by David Egner, Ralph C. Wilson Jr. Foundation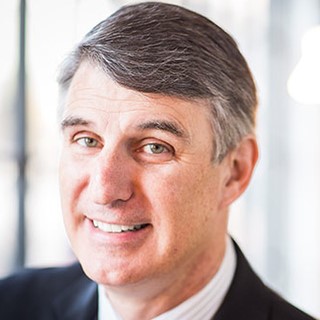 The Consistency of Change: Making a difference in an increasingly ambiguous world
Egner's keynote address will address one of the most integral pieces of a nonprofit career: making a difference. Egner will draw on his long, successful career in the nonprofit sector, including leading the $1.2 billion Wilson foundation as well as one of the biggest drivers for economic development and revitalization in Egner's native Detroit.
Other sessions during the day include:
Effective Fundraising Readiness with Barb Sweitzer, CEO, YMCA of the Twin Tiers
Takeaways from this session will include an assessment tool as a handout helping the organizations to assess their readiness in 10 criteria areas and after reviewing the importance of the 10 areas encourage each organization to assess and then build strategies to improve organizational capacity in those areas.
Telling Stories with Purpose: Explain your mission, compel donors to give with Kathleen Donovan, senior marketing social media and public relations coordinator, Cutco Corp.
Make your mission come to life through storytelling. In this session you'll walk away with ideas on how to collect, tell and share compelling stories that can move the needle for giving. Lean to motivate your donors through real stories that evoke empathy.
The Grant Application: Tips from the funders with Beth Gosch, executive director, Western New York Foundation; and Laura Whitford, president, Dr. Lyle F. Renodin Foundation
Hear helpful tips from both a local and regional funder's perspective such as how to make your application stand out, avoiding common mistakes, the value of research and data, building a "grant toolbox" and more.
Technology isn't Everything! Learn more about developing meaningful cross-generational relationships that will have a positive impact to your organzation today and in the future with Jennifer Barbee, associate director and director of development, Buffalo Philharmonic Orchestra
Learn how to develop cross-generational relationships, particularly with the young philanthropist to support your organization for years to come.
To learn more about all of this year's speakers, CLICK HERE.
---
Agenda
Time
Topic
Speaker (s)
Location
8 a.m.
Registration and networking breakfast
Quick Arts Center, Atrium
8:30 a.m.
Welcome

Robert Van Wicklin, vice president for advancement, SBU

Wendy Brand, CRCF president

Rigas Family Theater
8:45 a.m.
Keynote Address: Title TBA

David O. Egner

President & CEO, Ralph C. Wilson Jr. Foundation

Rigas Family Theater
9: 30 a.m.
Breakout session 1
A - Fundraising Readiness - 10 purposeful criteria for campaign readiness
Barb Sweitzer, CEO, YMCA of the Twin Tiers
Rigas Family Theater
B - Telling stories with purpose: Explain your mission, compel donors to give
Kathleen Donovan, Senior Marketing Social Media and Public Relations Coordinator, Cutco Corp.
Carney-McGinley Center
10:30 a.m.
Break
C - The grant application: purposeful tips from the funders

Beth Gosch, executive director, Western New York Foundation

Laura Whitford, president, Dr. Lyle F. Renodin Foundation

Rigas Family Theater
D - Engaging "young" volunteer leaders for purposeful engagement
Jennifer Barbee, associate director and director of development, Buffalo Philharmonic Orchestra
McGinley- Carney Center
12:00 p.m.
Lunch
Hall of Fame Room, Reilly Center
12:45 p.m.
Closing remarks and door prize drawing
Karen Neimic Buchheit, CRCF executive dirctor
Hall of Fame Room, Reilly Center