Nonprofit Link and Learn Seminar Series
We are excited to offer a new opportunity for nonprofit education in our region! We will now be holding an ongoing Nonprofit Link and Learn Seminar Series, which will feature 1-hour, single-topic seminars on a host of topics to help nonprofit professionals, volunteers and more build capacity for their respective organizations. We are excited to take on this new endeavor as our ongoing mission to provide support and help build strong nonprofits in our community.
---
Next Seminar Opportunity
"Grant Applications Made Easy: Tips on making your application stand out in a crowd," with Laura Whitford, Renodin Foundation, Ron Sutton, Manley Trust and Rich Longer, Twin Tiers Disc Golf Association
In this session, two leaders of area funders and a recent major grant recipient will discuss tips and best practices for grant applications. The panelists will help you identify ways to make your grant applications stand out in a crowd. Learn what makes funders excited about the best grant applications, so you can make the best possible ask to support your organization's mission. A recent recipient of funding from the Ralph C. Wilson Jr. Foundation will also serve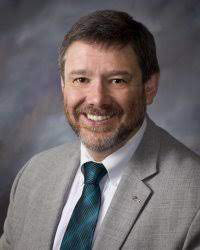 on the panel to discuss his organization's experience with the grant application process, from information sessions to MOIs, to the application itself. Learn how you can write the best possible applications to secure funding for your organization's mission and work!
Meet the speakers:
Laura Whitford
Laura Whitford is the president of the Dr. Lyle F. Renodin Foundation and the St. Elizabeth Mission Society, both of which are sponsored ministries of the Franciscan Sisters of Allegany, NY. She has been involved with the Renodin Foundation since 2006, serving as the first paid staff person to lead the Renodin Foundation.
Since 2002, the Renodin Foundation has awarded 500 small grants totaling $1.4 million to 84 worthy organizations. Foundation funding has allowed these local agencies to provide financial assistance, food, medicine and shelter to those who are experiencing poverty, among many other charitable efforts.
Ron Sutton
Ron Sutton serves as the trust officer for the Manley Trust in his position at KeyBank. Established in 1989 by F.T. and Anna C. Manley, the Manley Trust provides grants to charitable causes, organizations and educational institutions in Cattaraugus and Allegany counties. As a trust officer, Sutton is responsible for reviewing funding requests from the trust.
Rich Longer
Rich Longer founded the volunteer-based Twin Tiers Disc Golf Association to provide opportunities for healthy, affordable, outdoor recreation to people in the Cattaraugus County region through the sport of disc golf. Longer spearheaded efforts to fundraise for and install the first-ever, 18-hole disc golf course in Cattaraugus County in Olean's Gargoyle Park. Since, the Twin Tiers Disc Golf Association has moved to install a new youth-friendly course in Franchot Park in Olean.
The Twin Tiers Disc Golf Association, working with the Cattaraugus Region Community Foundation as its fiscal sponsor, recently received two grants from the Ralph C. Wilson Jr. Foundation to support the installation of the Franchot Park youth course and to provide more clinics and educational opportunities to youth in the area.
---
Watch Past Seminars
"Preparing your board and new board members for satisfying and productive board service," with Barbara Paxton, chief program officer, BoardStrong
This session looks at the internal work and preparation needed to successfully prepare for, recruit, and onboard new board members. The session disccuses how to build a successful foundation for diversifying the board. Barb focuses on the importance of defining roles and expectations, developing the resources and tools to support board members, and the planning that goes into onboarding new members. The session also discusses at a variety of strategies organizations have used to support and engage new members including a board orientation, mentoring, and ongoing training.

---
"Practices for Cattaraugus Gives Success: From your peers,"moderated by Kirk
Windus, CRCF communications and fund development manger. Panelists from Empire Animal Rescue Society, YMCA of the Twin Tiers and Olean City School District Foundation
This session featured panelists from nonprofits who have found success through Cattaraugus Gives. Learn to maximize your giving day marketing efforts from your peers.
---
"Agency Endowments 101," led by Karen Buchheit, CRCF Executive Director with Skip Wilday, CRCF board president
Are you a board member or staff member at a nonprofit who cares about the future of your organization and its long-term stability? If so, you will want to learn how an endowment fund can help provide for your nonprofit's future and leave a lasting legacy. This webinar will cover how to establish, manage and grow your endowment.
---
"Maximize Your Catchafire Membership," led by Katie Pieri, Western New York Nonprofit Support Group, and Tyler Manley, Catchafire
The Western New York Nonprofit Support Group, in collaboration with 8 additional funders, have joined together to bring over 600 nonprofits across the region access to skills-based volunteers as a way to off-set costs and navigate through the pandemic with support from Catchafire.
The Catchafire platform brings a level of flexibility, offering over 150 pre-scoped projects and ask an expert calls. During this session, Katie and Tyler will highlight the different ways to utilize your Catchafire membership and also provide you an opportunity to hear from your local colleagues about how they have interacted with the platform.
There will be opportunities to ask questions and engage in discussion to assist your organization in leveraging the Catchafire platform for maximum benefit.