The Redding Endowment Fund at the Cattaraugus Region Community Foundation recently provided for three annual grants to support the third grade classrooms at Hinsdale Central School and East View Elementary as well as the Hinsdale Maplehurst & Pleasant Valley Volunteer Fire Department.
This year's grants together totaled $1,389.80.
The $429.93 to Hinsdale Central School will be utilized to purchase various supplies to supplement studies in science, technology, engineering and music development, said third grade teacher Ms. Christine Goodling.
"We are also working on team building, work ethic, and interactions with our local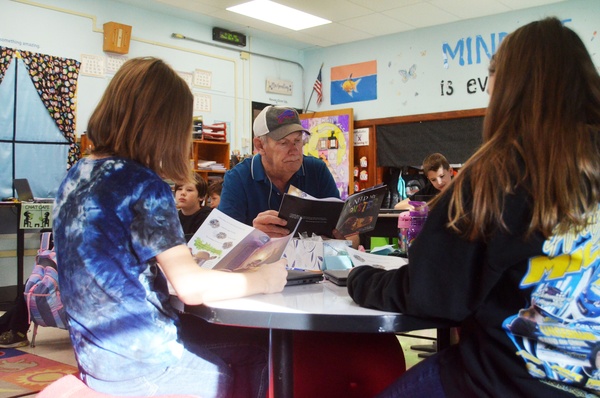 community," said Goodling. "We are providing rewards to students who show positive character traits including perseverance, hard work, and empathy. We will be teaching our students about cultures around the world and how they compare and contrast to our culture by purchasing items unique to each country to provide a hands-on experience."
Established by Dennis Redding of Hinsdale, the fund provides support each year to causes loved by the Redding family. In the past, Redding helped as a tutor in third grade classrooms in Hinsdale and East View Elementary.
East View Elementary also received a grant of $429.93, which will be utilized to put on a book bingo event.
The school plans to partner with Raymour and Flanigan, who will host the event for school families to attend and play games of bingo, with the prizes being new books.
The grant will help offset the cost of book purchases.
"We did this [program] a few years ago, and it was wildly successful," said East View Principal Brian Crawford. "The kids lit up when they got to go to the prize table to get a new book."
The Hinsdale Maplehurst & Pleasant Valley Volunteer Fire Department received a grant of $429.94.
Donations can be made to the Redding Endowment Fund at CRCF, 301 North Union St., Suite 203 or online at cattfoundation.org.
The Cattaraugus Region Community Foundation is the area's supportive, responsive and trusted community foundation. Established in 1994, CRCF is growing good by connecting donors to the causes they care about most in the region. Grants from the foundation support many areas, including education, scholarships, health care, the arts, community development, human service, and youth development. To learn more, call (716) 301-CRCF (2723), email [email protected], or visit online at www.cattfoundation.org. CRCF is also on Facebook (facebook.com/cattfoundation) and Twitter (@CattFoundation).