A groundbreaking ceremony for the New Car Dealers of WNY Ellicottville Skatepark is set for Friday, July 8, at the Ellicottville Village Park.
The ceremony, to be held at 5 p.m., will celebrate the culmination of the efforts of local skatepark advocates (Sk8EVL) to fundraise for the construction of a $500,000+ permanent, concrete skatepark in the village of Ellicottville.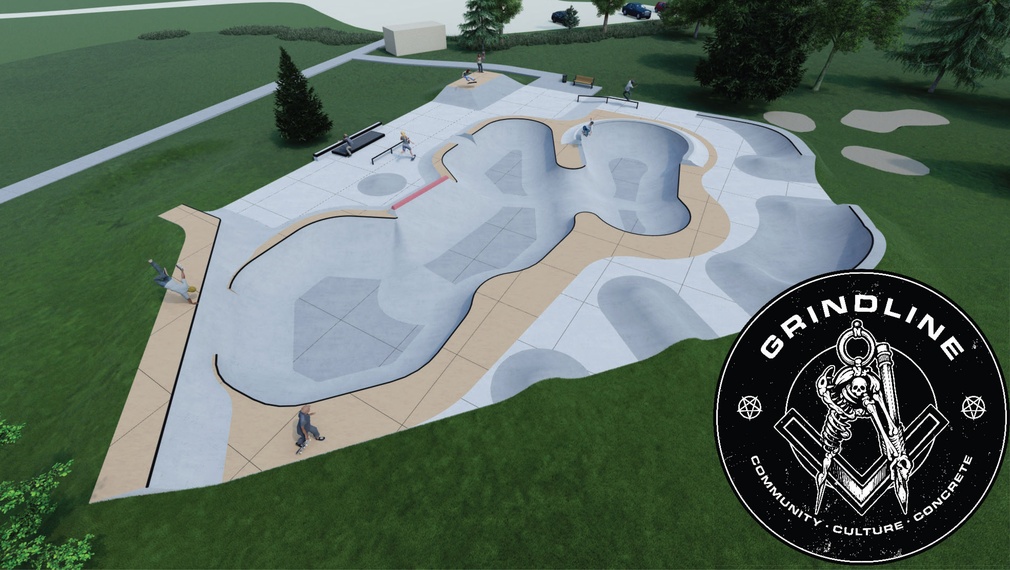 Since 2019, skatepark advocates with Sk8EVL raised $250,000 through the Ellicottville Skatepark Fund at the Cattaraugus Region Community Foundation to fund the park's construction, with that total to be matched by The Skatepark Project and Ralph C. Wilson Jr. Foundation.
The skatepark will be named the New Car Dealers of WNY Ellicottville Skatepark in recognition of the contribution of the park's lead sponsor, the Niagara Frontier Auto Dealers Association Charitable Foundation, who donated $100,000.
The park was designed with input from area residents and will be built by internationally renowned skatepark design build firm Grindline, of Seattle, Washington.
Grindline has designed and installed skateparks all over the world, in locations from Alaska to Philadelphia, Hawaii to Copenhagen, Denmark.
Construction is expected to be completed this fall. The skatepark will then be free to use and open to the public.
"We are thrilled to finally be able to celebrate the installation of this skatepark after three years of hard work," said Brenda Parks, a lead advocate with Sk8EVL. "Thanks to the generous support of so many individuals and businesses in our region, this skatepark is going to provide a dedicated space for those that love to skateboard, roller skate, etc. in Cattaraugus County for many years to come.
CRCF Executive Director Karen Niemic Buchheit praised the efforts of Sk8EVL advocates to take this project to the finish line.
"Raising $250,000 is no small feat for a group of volunteers," she said. "This was a major fundraising effort, and CRCF is proud to be a supporter of the Sk8EVL advocates' work."
The Ellicottville Village Park is located at 11 Parkside Drive. The public is invited to attend the groundbreaking celebration.
Donations can be made to the Ellicottville Skatepark Fund at CRCF, 301 North Union St., Suite 203 or online at cattfoundation.org.
The Cattaraugus Region Community Foundation is the area's supportive, responsive and trusted community foundation. Established in 1994, CRCF is growing good by connecting donors to the causes they care about most in the region. Grants from the foundation support many areas, including education, scholarships, health care, the arts, community development, human service, and youth development. To learn more, call (716) 301-CRCF (2723), email [email protected], or visit online at www.cattfoundation.org. CRCF is also on Facebook (facebook.com/cattfoundation) and Twitter (@CattFoundation).