Featured News - Current News - Archived News - News Categories
Dan Daniels Fund at CRCF to support organ renovations at Basilica of St. Mary's
by kwindus
Fri, Feb 18th 2022 08:50 am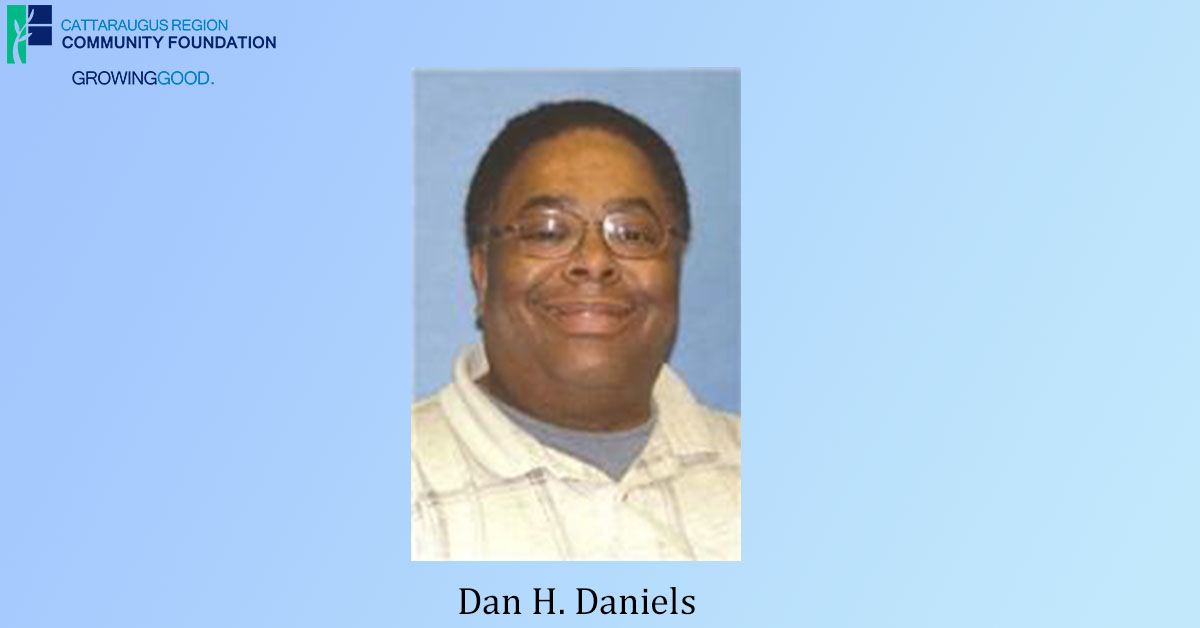 A fund named in memory of Dan Daniels, a long-time member of the Basilica of St. Mary of the Angels, will support renovations to the church's organ, beginning with a goal of raising of $15,000.
The fund, established by Dan Daniels's employer of some 21 years, SolEpoxy, is a fitting tribute to a man who his brother Larry Daniels referred to as a "Catholic's Catholic."
Daniels, who passed away on Oct. 16, 2021, attended St. Mary of the Angels Parochial School and then Archbishop Walsh Academy.
"He had his heart set on being a priest," said Daniels of his brother. "Even the last time [a friend] went to see him, he was sitting with his books out and he was in mass on the screen."
A dedicated scout during his youth, one of Daniels's most proud accomplishments outside of his eagle badge was receiving a special Catholic badge awarded in scouting.
In honor of that love of the faith, and of the Basilica of St. Mary of the Angels, the Dan H. Daniels Memorial Fund, established as an endowment, will support the continued renovation of the church's organ, beginning with a goal of raising $15,000 for a special project to replace the organ console.
All money donated to the fund will go to support future projects at St. Mary's. As an endowment fund, the Daniels Memorial Fund will exist in perpetuity to provide annual funding to support upkeep and maintenance of the church's organ.
For Daniels, the organ was a personal passion.
"He had great mentors – Chester Klee and Joyce Gilroy – and he just wanted to play," remembered Larry. "He took piano lessons early and he stuck with it."
"Once when he was in Washington D.C., he went in to play the organ at the First Catholic Cathedral, and people were really wowed," said Larry.
Daniels kept an organ that was given to him by Alfonso Melfi in his house and apartment for many years before eventually donating it on.
Daniels's love of music extended beyond just the organ and piano, though. He started to spin records on Olean's WMNS radio station when he was just 13. He worked at WMNS for some 23 years.
Larry remembered his brother as a highly intelligent, very matter of fact person, that was well-respected by those that he encountered.
"In fifth grade Danny brought a phone from the phone company to school, and he was taking the phone apart at his desk," said Larry. "Mrs. Fox said 'Danny, you don't have your assignment done" and handed him a piece of paper. He filled it out and handed it back to her and reassembled the phone, and she said 'Ok. You get an A.' That's just the type of person he was."
In sixth grade, he learned calligraphy and was so good at it that he could sign the name of just about anyone in the school, Larry recalled.
While sports were never his passion, Daniels did play football for East Olean in his youth. During one game, Dan asked Larry what he was supposed to do on the field.
"You're just supposed to go after Tommy Wilson [a talented player on the opposing team], I told him," Larry said. "So the coach puts him in the game and he sacks Tommy for a 10-yard loss, and he says to me 'Am I done now?'"
Daniels's career at SolEpoxy started thanks to that matter-of-fact attitude.
Later in life, when Daniels was no longer working at WMNS, he decided that he needed a new job, so he bought work boots and walked into Henkel Loctice "Loctite" (formerly located where SolEpoxy now operates) and asked for a job, said Larry. He started work as a material handler.
"He was there for maybe a week before someone who know him from Walsh and St. Mary's came up to him and said 'Are you the Dan Daniels I know?" said Larry. "When he said yes, she said 'you're in the wrong place. Come meet me in my office.'"
That was how Daniels transitioned into working in customer service – a job he excelled at, said Larry.
When Henkel Locktite moved from the area, Daniels did not want to leave Olean and stayed on to work at SolEpoxy in the same role.
"Dan's early contributions to the success of SolEpoxy cannot be overstated," said Jon Kirk, former vice president of Henkel Loctite and now CFO of SolEpoxy." Longtime customers were very nervous about whether they could depend upon this new company. Dan's relationship with our customers was extremely strong as it was based upon trust, dependability and sincerity that Dan had demonstrated to our customers throughout the world for years. He had a great calming influence with our customers giving the Company the time and opportunity to show we could and would deliver. All at SolEpoxy owe a great deal to Dan. All at Henkel Loctite and SolEpoxy are blessed to have known Dan."
He was so highly thought of by the company and its employees, that when he passed away, SolEpoxy committed to making the gift to establish the Daniels Memorial Fund.
Now, the Dan H. Daniels Memorial Fund will support the church he loved, the faith he loved, and the community that raised him.
Donations can be made to the Dan H. Daniels Memorial Fund at CRCF, 301 North Union St., Olean, NY 14760 or online at cattfoundation.org
The Cattaraugus Region Community Foundation is the area's supportive, responsive and trusted community foundation. Established in 1994, CRCF is growing good by connecting donors to the causes they care about most in the region. Grants from the foundation support many areas, including education, scholarships, health care, the arts, community development, human service, and youth development. To learn more, call (716) 301-CRCF (2723), email [email protected], or visit online at www.cattfoundation.org. CRCF is also on Facebook (facebook.com/cattfoundation) and Twitter (@CattFoundation).