Every year, Cattaraugus County Sheriff deputies flood the aisles of Walmart and local stores with the mission of bringing gifts and Christmas joy to needy area families.
This year the Santa Sheriff program will support 71 children from 22 families in Cattaraugus County.
Since 2012 the Santa Sheriff Fund at the Cattaraugus Region Community Foundation has made possible nearly $71,000 in grants that are used to purchase gifts for needy children by means of Greater Olean Area Chamber of Commerce gift cards.
This year the Santa Sheriff Fund made possible the purchase of $7,500 in chamber gift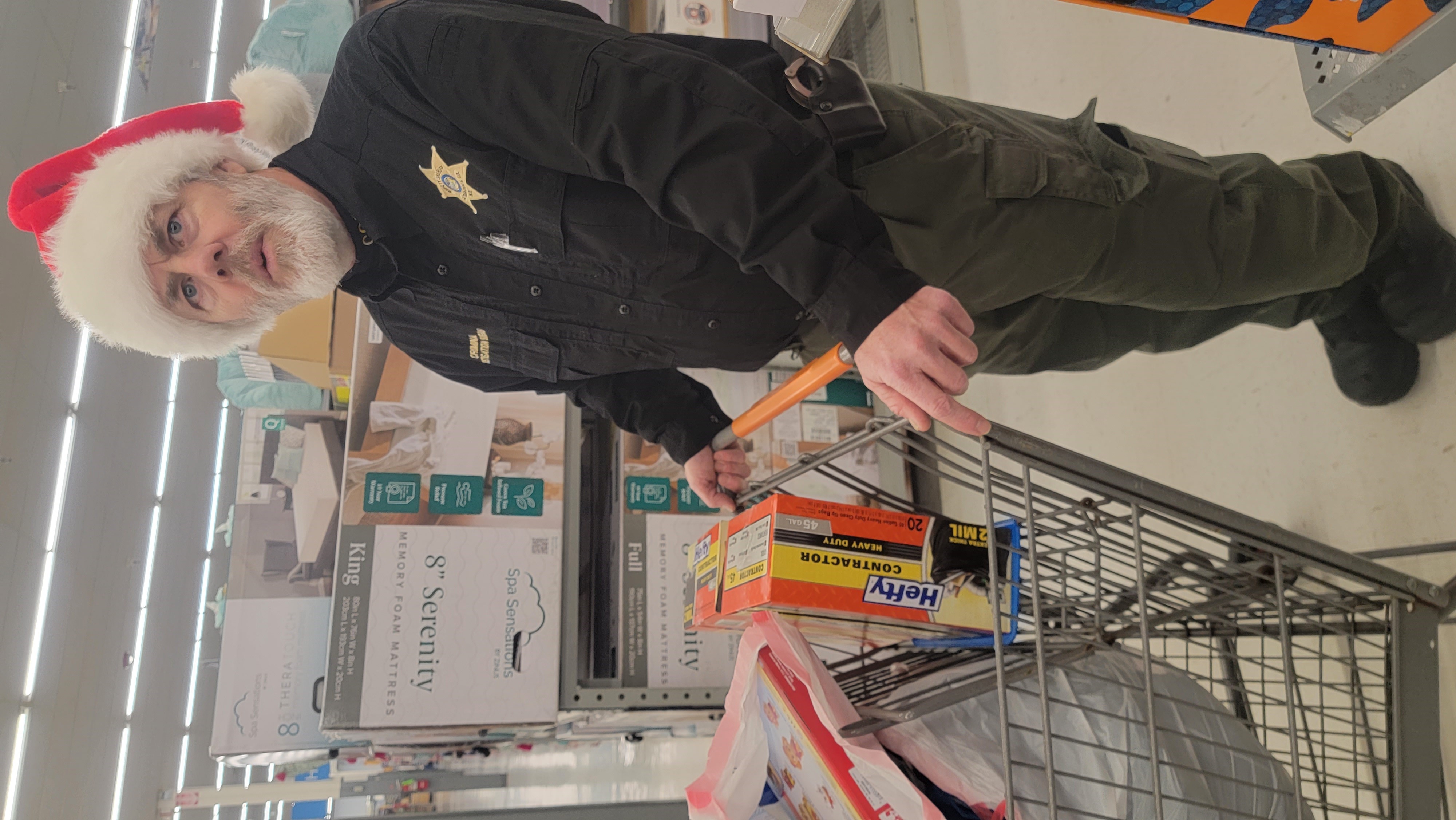 cards that were used to purchase toys, coats, clothes and other gifts by the shopping Santa Sheriff deputies.
For the last few years of the program School Resource Officers (SROs) have played an essential role in the program as gift recipients are referred to the program by area schools to the SROs.
Those SROs have a relationship with the kids that they work to protect every day in the schools.
This year marks Sergeant Tonya Dry's second year of leading the Santa Sheriff program.
The shopping can be hard, albeit fun, work at a busy time of year, but for Dry, the impact that the Santa Sheriff program has at this time every year is heartwarming.
"The Cattaraugus County Sheriff's Office School Resource Officers do their best to identify the children with the greatest needs," said Dry. "It always makes us feel good when we know we were able to put gifts under the trees of kids who might not otherwise be able to celebrate Christmas."
CRCF Executive Director Karen Niemic Buchheit thanked the Santa Sheriff program's SROs and Sheriff deputies for taking time out of their busy schedule for this important community service.
"It makes us all smile every year to see the photos of the deputies in Santa hats, smiling as they scour the toy aisles for the perfect gifts," said Buchheit. "The work of this program provides a light for so many families during the holidays, and we as a community are blessed to have such an amazing program here."
Donations can be made to Santa Sheriff Fund at CRCF, 301 North Union St., Olean, NY 14760 or online at cattfoundation.org.
The Cattaraugus Region Community Foundation is the area's supportive, responsive and trusted community foundation. Established in 1994, CRCF is growing good by connecting donors to the causes they care about most in the region. Grants from the foundation support many areas, including education, scholarships, health care, the arts, community development, human service, and youth development. To learn more, call (716) 301-CRCF (2723), email [email protected], or visit online at www.cattfoundation.org. CRCF is also on Facebook (facebook.com/cattfoundation) and Twitter (@CattFoundation).