Featured News - Current News - Archived News - News Categories
Fox Derwick Family Supporting Children in the Arts Fund established at CRCF
by kwindus
Wed, Dec 8th 2021 02:00 pm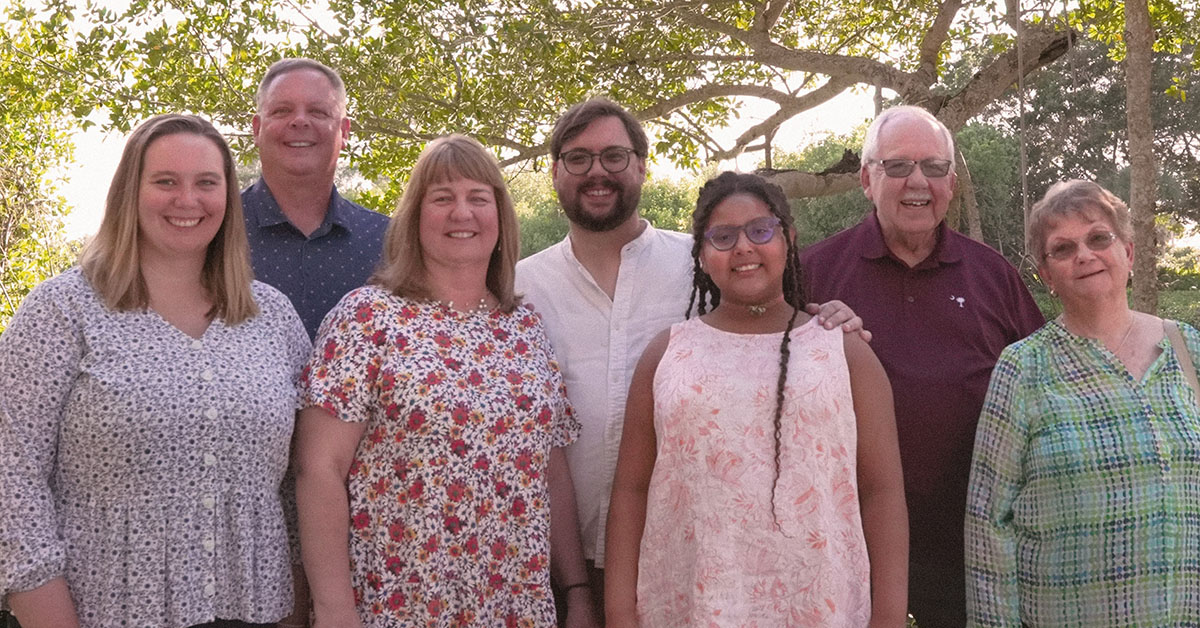 Recently established at the Cattaraugus Region Community Foundation, the Fox Derwick Family Supporting Children in the Arts Fund will provide children and youth in the Olean community financial support to attend classes and programs in the fine and performing arts.
Grants from the fund will be made to offset program expenses and tuition for youth with financial barriers that may otherwise prohibit them from accessing the programs offered by three organizations — the Neighborhood School of Dance, Olean Theatre Workshop and Tri-County Arts Council.
The fund was established by Paula Fox Derwick, Scott Derwick, Sondra Fox and William Fox in honor of Paula and Scott's children, Alex, Hannah and Liyah Derwick. The idea to establish the fund was cemented while watching Liyah, who is now 11, thrive in these programs.
Liyah is currently enrolled in six classes at the Neighborhood School of Dance, is actively involved in Olean Theatre Workshop and has taken classes and workshops through the Tri-County Arts Council.
"Because of our adopting journey with Liyah, we became more aware of the need for families that have a disadvantage financially to be able to offer these extras to their kids," Paula said.
"We call them extracurricular, but they're not – they're so needed," she continued. "We want children and youth to be able to figure out different, and hopefully healthier ways to express themselves."
The three organizations that the fund will support have been instrumental in the lives of each of the Derwick's children.
"Growing up in a smaller town like Olean was tough. I was one of those people who saw a movie and was like 'I wish I was doing that!' or doing something really big artistically," Alex recalled. "It's sort of tough in a smaller town to have such gigantic aspirations, but it's really cool that there are arts programs."
From a young age, Alex discovered that the arts were his true passion. Programs through the Arts Council and Olean Theatre Workshop, as well as the encouragement of an art teacher, helped him embrace and pursue that passion.
"I had an amazing art teacher in high school, Kelly O'Brien, who in a lot of ways helped me actually get everything together to apply to SUNY Purchase, which was my undergraduate alma mater," he said. "For an hour each morning, we would just drink coffee and draw and paint to get ready for me to get into college.
"It is people like that and extracurricular activities that can influence you and drive you to want to do something more with your life that you may not be sure you are capable of. That's the power of these types of programs."
Alex now owns and operates a print shop, The Bigfoot Press in Bangor, PA, with three friends he met at SUNY Purchase, where he studied printmaking.
While Hannah, who works in research at the Children's Hospital of Philadelphia, may not have gone on to a career in the arts, she said that the programs offered by the three grant recipient organizations have played an important role in her life.
She was involved with Neighborhood School of Dance for more than 10 years. While she does not consider herself a dancer, she said that the program fostered confidence and friendships during her youth.
She also discovered a love of pottery through workshops at the Tri-County Arts Council.
"Those workshops definitely fostered a love of arts and crafts," she said. "It is a relaxing and fun activity for me and is a good way to challenge my mind."
As the name of the fund indicates, the support and love of the arts is a family affair for the Derwicks.
Paula's parents, William and Sondra Fox, helped foster a love for the arts in Paula and her brother, Billy, during their youth. They even drove Alex to Jamestown for art classes to foster and support his passion and craft.
Through the fund, that family love for the arts will be carried on and will provide support for youth in accessing the arts for many years to come, which means a great deal to them.
"I've seen the positive impact on all three kids and it's amazing," said Scott. "I just think it's exciting that we can have a goal to create a fund that will be around long after we're gone that can still have a positive impact on the kids of Olean."
Alex echoed that sentiment.
"I'm really excited about more people in our community that may not have the access otherwise having a chance to find out that they have a love for these things once they get up on the stage or get a pencil or paintbrush in their hand," he said. "Once the practice starts and you find out that you love it, it's something you just can't turn off, and it's a really beautiful thing."
For Paula, this fund is another step in embodying a family value in giving back to the community.
"I've always tried to practice giving back to the community with our kids," she said. "This is just another way to honor these three organizations that have played critical roles in my children's lives and being able to give back to our community in some way is just the Fox Derwick family way."
It is the significance of the causes supported make that giving back all that more important to them.
"If we can play some role in making sure that these programs always exist in Olean then we have done our job," she concluded.
"I applaud the Fox and Derwick families for their vision and generosity in supporting the arts in the community, especially for children," said Karen Niemic Buchheit, CRCF Executive Director. "Their examples show how enriching the arts of have been in their own lives and now they are 'paying forward' the same opportunities.
Donations can be made to the Fox Derwick Family Supporting Children in the Arts Fund at CRCF, 301 North Union St., Suite 203, Olean, NY 14760 or online at cattfoundation.org.
The Cattaraugus Region Community Foundation is the area's supportive, responsive and trusted community foundation. Established in 1994, CRCF is growing good by connecting donors to the causes they care about most in the region. Grants from the foundation support many areas, including education, scholarships, health care, the arts, community development, human service, and youth development. To learn more, call (716) 301-CRCF (2723), email [email protected], or visit online at www.cattfoundation.org. CRCF is also on Facebook (facebook.com/cattfoundation) and Twitter (@CattFoundation).