Featured News - Current News - Archived News - News Categories
Kids and Cancer Fund distributes over $29,000 in grant support for pediatric/oncology care
by kwindus
Thu, Oct 14th 2021 01:00 pm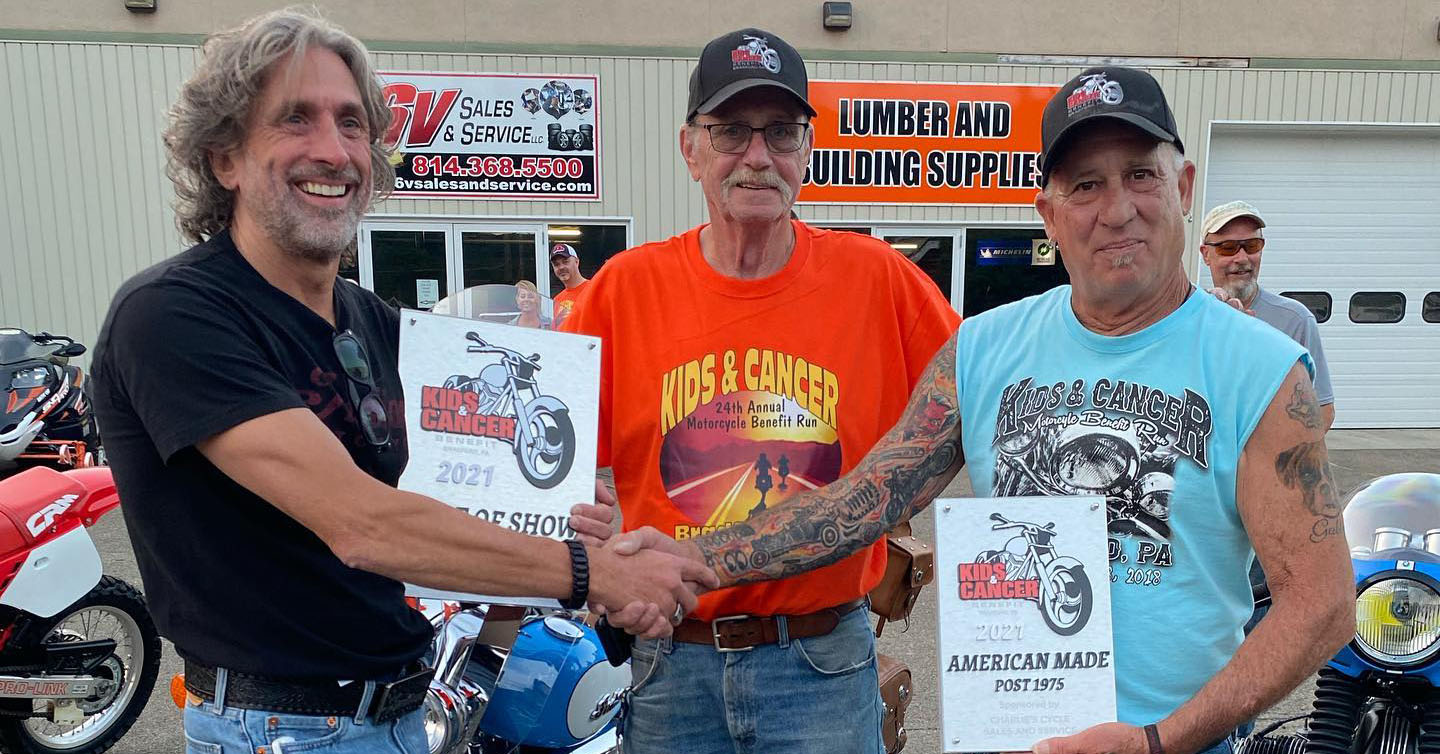 Throughout the year, the Kids and Cancer Fund at the Cattaraugus Region Community Foundation provides financial support patients, especially children and their families, facing medical treatment for cancer and other life-threatening illnesses.
So far this year, Kids and Cancer has made over $18,000 in grants to provide financial support to children and families undergoing treatment.
The fund also makes possible annual grants to organizations that treat or provide resources to children and their families as they face treatment and care.
Recently, Kids and Cancer supported $29,300 to 13 organizations that support those impacted by cancer and life-threatening illnesses.
The Bradford Hospital Foundation received $5,900 to assist with the needs of children and their families as they receive care at the hospital. The Children's Hospital of Pittsburgh, Roswell Park Alliance Foundation, Shriners Hospital for Children (Erie, PA), St. Jude Children's Research Hospital each received $3,000. The Olean General Hospital Foundation received $1,200.
According to William Black, Kids and Cancer president, the Kids and Cancer committee views these grants as essential as many of the child patients and families the committee supports have to travel to receive treatment from these hospitals.
The fund also made a number of grants to organizations that provide support outside of medical treatment, whether it be housing, support groups and more.
The Pink Pumpkin Project, also a fund at CRCF, received $1,000, to support breast cancer fighters and survivors. The Laurie Anzivine Memorial Scholarship, a scholarship arm of the Pink Pumpkin Project that supports students who have had family members undergo cancer treatment, also received $1,000.
Ronald McDonald House Charities of Pittsburgh received a grant of $1,500 to help provide low-cost housing to families while their loved ones undergo treatment. Special Spaces, a nonprofit that provides bedroom makeovers for children undergoing cancer treatment, received $1,000.
Thon, a student-led philanthropic organization of Penn State that provides emotional and financial support for children facing cancer, received $2,000. Care for Children, a McKean (PA) County-based nonprofit whose mission is to improve quality of life for children of all abilities, received $700.
"All of these grants are made in honor of the children and families we support during the year," added Black. "We cannot help every organization, but these in particular are important to us."
These grants come at an important time, added Black.
"Throughout the [COVID-19 pandemic] many cancer patients did not get the help they need, and now their cancer is more advanced than it would be under normal circumstances," said Black. "Cancer does not stop during pandemic, so neither will we."
Donations and memorials can be made to the Kids and Cancer Fund at CRCF, 301 North Union St., Suite 203, Olean, NY 14760 or online at cattfoundation.org.
Established in 1994, the Cattaraugus Region Community Foundation is growing good by connecting donors to the causes they care about most in the region. Grants from the foundation support many areas, including education, scholarships, health care, the arts, community development, human service, and youth development. To learn more, call (716) 301-CRCF (2723), email [email protected], or visit online at www.cattfoundation.org. CRCF is also on Facebook (facebook.com/cattfoundation) and Twitter (@CattFoundation).