The Higgins Memorial golf Tournament Fund at the Cattaraugus Region Community Foundation made possible over $5,000 in grants in 2019, including a recent $3,000 grant to Empire Animal Rescue Society in Salamanca.
The Higgins Memorial Golf Tournament hosts golfers in competition in memory of the late Frank W. Higgins II and Frank W. Higgins III, with the proceeds raised benefiting charitable and community organizations in the region each year.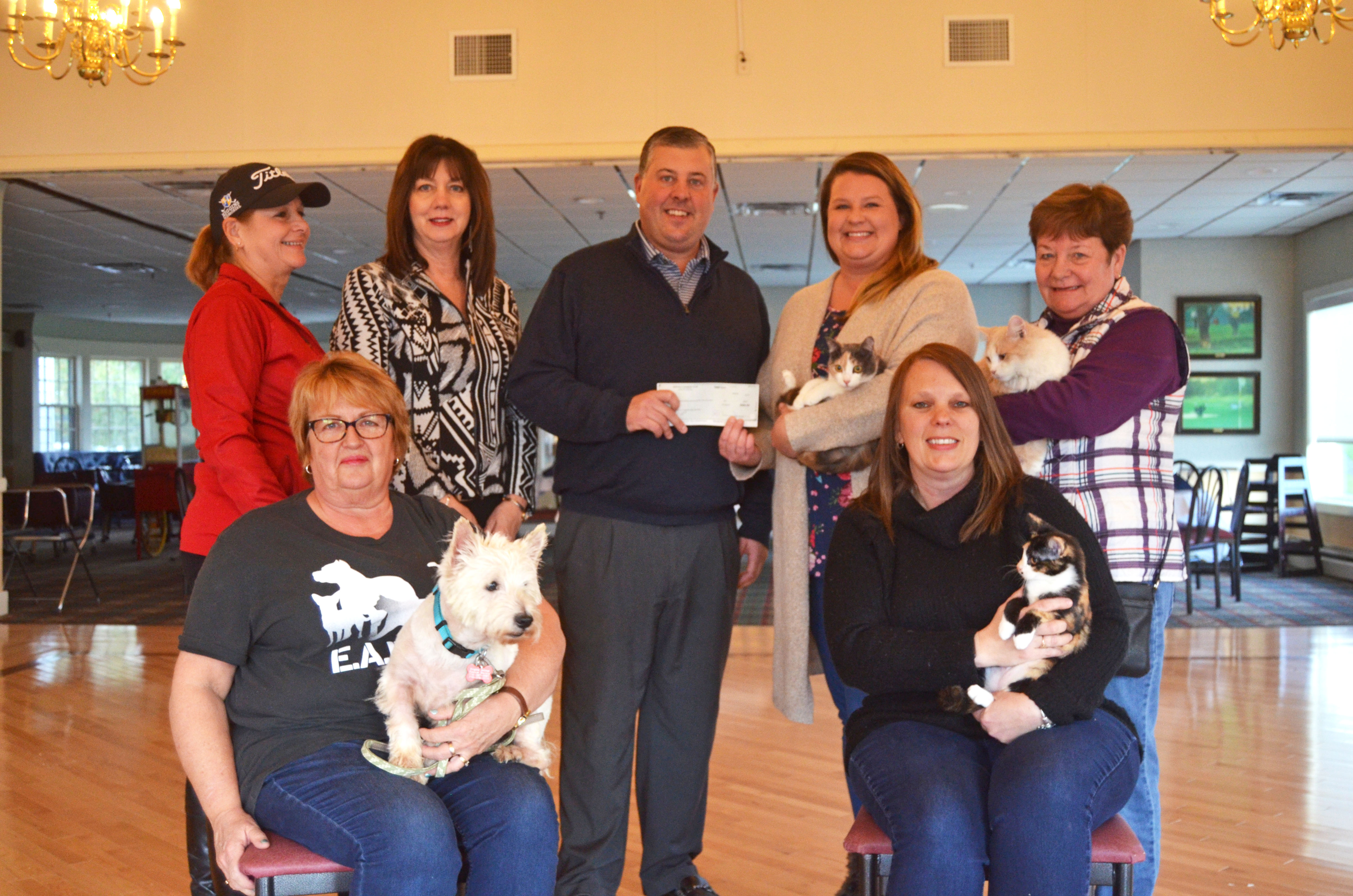 Empire Animal Rescue Society has been a major benefactor of the Higgins Memorial Fund for a number of years as the organization has become one of a deep connection for Frank Higgins, who established the fund and organizes the annual tournament with the rest of the Higgins Memorial committee.
"EARS is special to me because I rescued my dog, Brady, through EARS with the help of Courtney [Valent]," Higgins said. "I had reached out to them because I wanted a dog who was maybe a couple years old, and they came up with the absolute perfect dog."
"Brady is best friend. We walk every day and are always together," Higgins added. "That is why EARS has become such a passion for me."
EARS volunteers have also helped the Higgins Memorial Golf Tournament and the two groups have formed a strong bond and partnership, Higgins said.
"Every year, EARS comes to the tournament to run a Chinese auction and brings down some of the pets looking for adoption," Higgins said. "We have been able to help adopt out a couple of pets every year through the Higgins Memorial. It has just been a great fit between us."
The Higgins Memorial Golf Tournament has made possible $13,500 in grants to support EARS over the years.
This year the fund also made possible grants of $500 each to the Two Joes Scholarship and Olean High School Sports Boosters to purchase hats for the Olean High School golf team; $250 each to HomeCare & Hospice, The ReHabilitation Foundation and Mount View Cemetery; $150 to the Jamestown Community College Foundation and St. Bonaventure University Athletics Dept.; and $100 to the Olean Schools Foundation.
Donations can be made to the Higgins Memorial Golf Tournament Fund at CRCF, 301 North Union St., Suite 203, or online at cattfoundation.org.