The village of Little Valley has always remained close to Carol Gloff's heart despite moving away, and so she recently decided to establish the Little Valley Fund at the Cattaraugus Region Community Foundation to help give back to the community that raised her.
"I grew up in Little Valley and cherish the memories of my time there," said Gloff, who now resides in Massachusetts. "Even after moving away for my career, I felt a calling to do something that would support Little Valley and help strengthen the community in a meaningful way."
The Little Valley endowment fund will make possible an annual distribution to support projects and activities in the Little Valley community each year. Proposed ideas so far include beautification projects and improvements like benches and trash barrels for downtown, concerts in the village park, development of historical and recreational opportunities or the revitalization of Little Valley Days.
A committee of 10 people has been set up to collect ideas and make decisions about what Little Valley projects/activities to fund each year. The committee includes both people who live and/or work in Little Valley, and donors who grew up in Little Valley but no longer live there.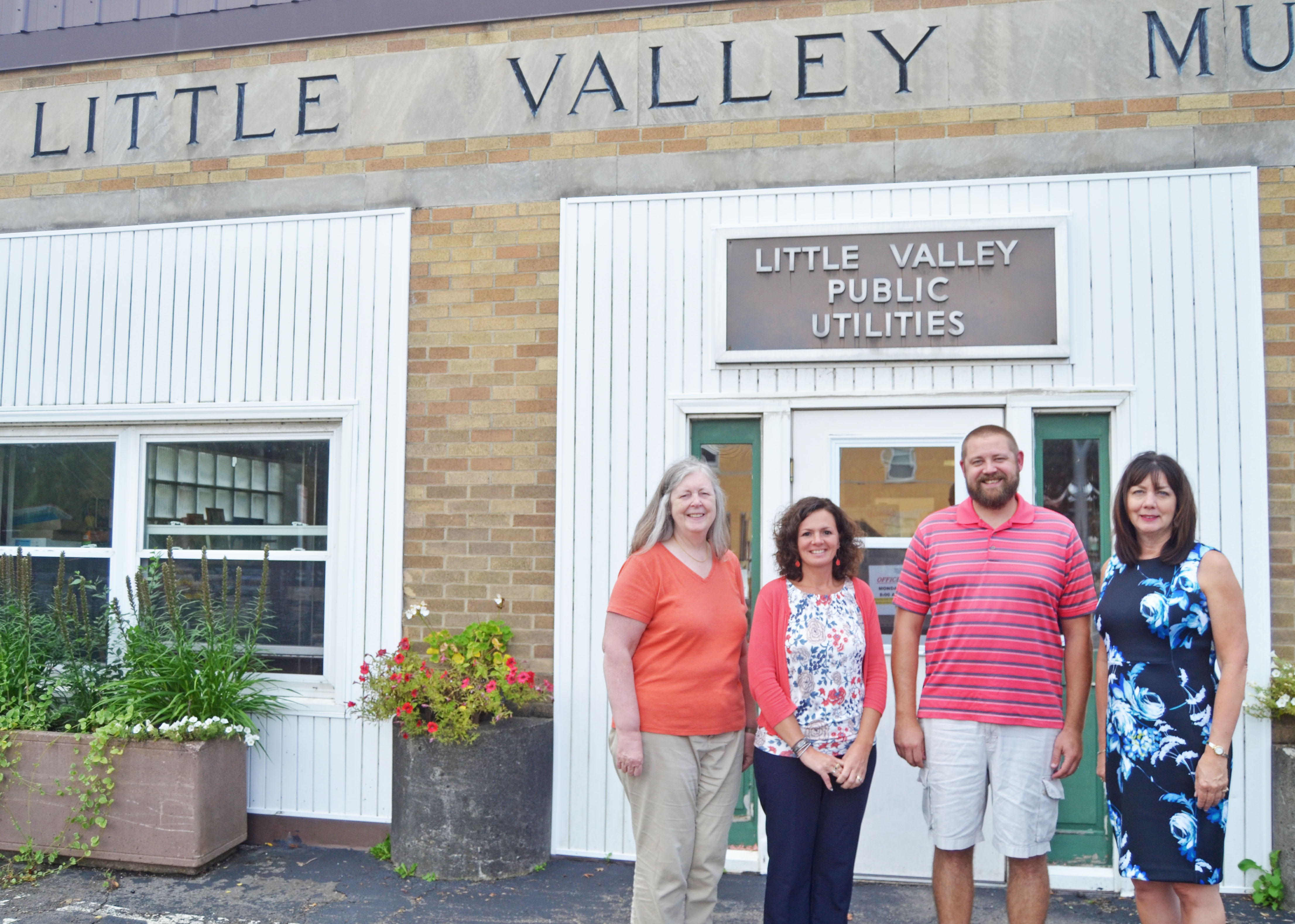 "My hope for this fund is that it provides that little extra every year to make a desired project or event possible," Gloff said. "Village and town budgets can be tight at times, so hopefully this fund can be that cushion to make possible some things that make Little Valley an even more special place."
Current mayor of the Village of Little Valley, Jim Bowen, anticipates the fund being able to do just that.
"Any little bit is so important. It is not easy to run a village just on taxes alone," Bowen said. "We need to rely on as much outside help as we can"
"Any reason for people to want to come back and raise a family here is a huge thing," he added.
The fund has already received significant support from residents past and present, to the tune of nearly $7,000 in about two months.
"To be honest, I was not sure at first that we would reach the $5,000 minimum, but people from the village, past and present, have really stepped up to make this possible," said Gloff. "And I think now that this has the potential to grow into something really special for the place that has given us all such exceptional memories."
CRCF Executive Director Karen Niemic Buchheit praised the work of Gloff and others who have made the Little Valley Fund possible.
"I think that what Carol Gloff has done with the Little Valley Fund is really unique and meaningful," said Buchheit. "I think other communities should consider following her lead. For a small town or community to have expected annual income outside of a normal budget and to have that funding grow over time and last in perpetuity, it can really make a difference and make some special projects that create real change a possibility.
Donations can be made to the Little Valley Fund at CRCF, 301 North Union St., Suite 203, Olean, New York (14760) or online at cattfoundation.org.
For 25 years, the Cattaraugus Region Community Foundation has been the area's supportive, responsive and trusted community foundation. Established in 1994, CRCF is growing good by connecting donors to the causes they care about most in the region. Grants from the foundation support many areas, including education, scholarships, health care, the arts, community development, human service, and youth development. To learn more, call (716) 301-CRCF (2723), email [email protected], or visit online at www.cattfoundation.org. CRCF is also on Facebook (facebook.com/cattfoundation) and Twitter (@CattFoundation).