The Golf "Fore" Heroes Fund at the Cattaraugus Region Community Foundation recently made possible an $8,046 grant to Wounded Warrior Project, bringing the annual golf tournament committee's efforts to a total of over $35,000 since 2015.
The Golf "Fore" Heroes tournament committee formed in 2015 when CJ Mackey, a member of the Pine Acres Country Club (Bradford, PA) at the time, joined forces with combat veteran and Wounded Warrior Project alumnus Robert Mitchell to host an annual golf tournament to raise funds for Wounded Warrior Project.
In 2018 the group decided to establish the Golf "Fore" Heroes Fund at CRCF to support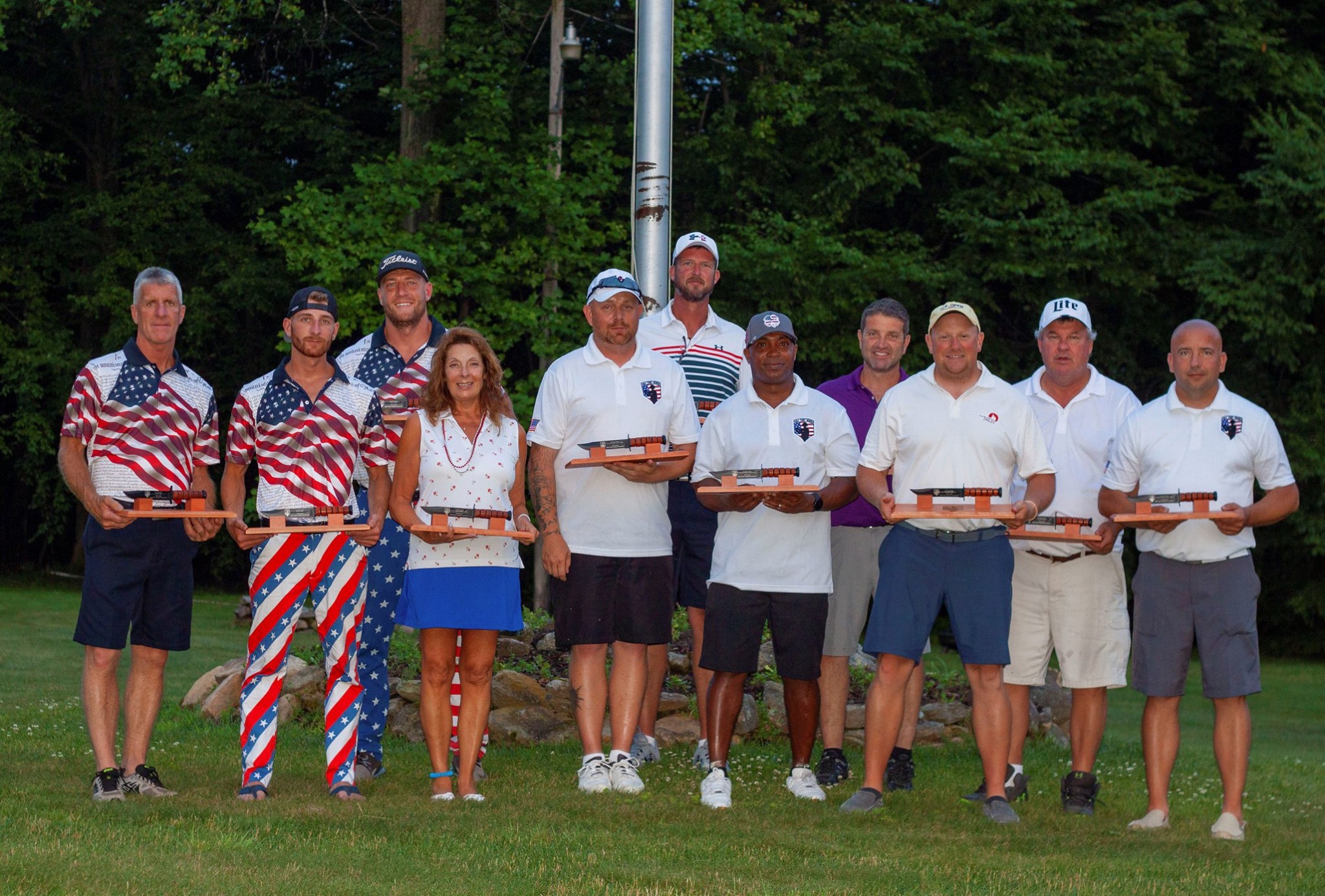 their continued fundraising efforts.
Mackey said that the tournament has grown tremendously since its inauguration in 2016.
"The participation in the tournament each year has continued to grow," Mackey said. "This year we actually had two shotgun starts (AM & PM), and the afternoon was completely full."
Part of that growth, Mackey said, is due to the group's fund at CRCF.
"Not only has CRCF helped us with a lot of administrative work that we aren't knowledgeable in, but we are steadily building our endowment that will enable us to make donations to WWP for years to come," he added.
CRCF Executive Director Karen Niemic Buchheit applauds the group's forward thinking and hard work.
"Running a golf tournament fundraiser is not a small undertaking," said Buchheit. "Lining up sponsors and getting teams registered is a lot of hard work. The tournament committee continues to build an endowment here as well, which means that regardless of the status of the tournament in 20 years or more, they will have ensured that the support for a meaningful causes lives on."
2020 marks the tournament's five-year anniversary, Mackey added. And so, the group will be planning to make an even larger splash this year when teams take the links on July 11, 2020.
Anyone looking to get involved with the tournament is encouraged to reach out to CJ Mackey.
Donations can be made to the Golf Fore Heroes Fund at CRCF, 301 North Union St., Suite 203, or online at cattfoundation.org.
For 25 years, the Cattaraugus Region Community Foundation has been the area's supportive, responsive and trusted community foundation. Established in 1994, CRCF is growing good by connecting donors to the causes they care about most in the region. Grants from the foundation support many areas, including education, scholarships, health care, the arts, community development, human service, and youth development. To learn more, call (716) 301-CRCF (2723), email [email protected], or visit online at www.cattfoundation.org. CRCF is also on Facebook (facebook.com/cattfoundation) and Twitter (@CattFoundation).