Ten Portville Central School graduates recently received scholarships from the Portville College Scholarships Fund, managed by the Cattaraugus Region Community Foundation, together receiving $3,900.
The fund, established by Portville College Scholarships, makes possible scholarships for students who volunteer at the school store or annual Portville College Scholarship phonathon fundraiser.
The following students received the award this year:
McKaylin Beaver - $100
Hannah Cole - $500
James Daley - $100
Hunter DeYoe - $800
Sierra Keim - $300
Hannah Kloss - $300
Cameron Lott - $900
Christine Pagett - $300
Carley Williams - $100
Kayla Wright - $500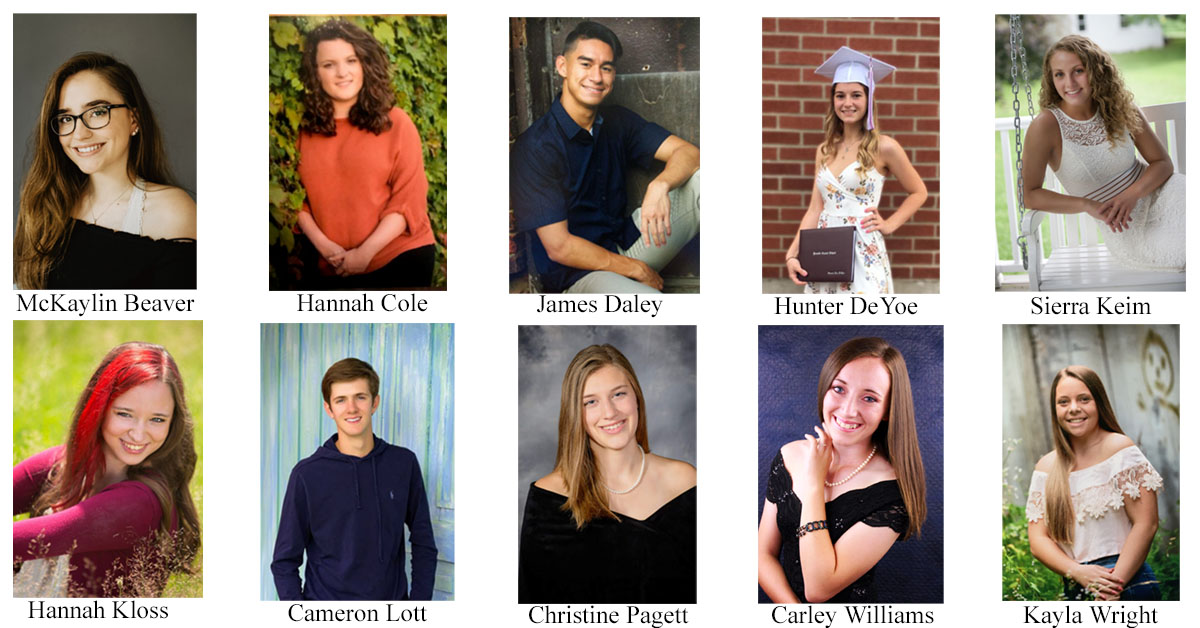 Beaver plans to attend SUNY Brockport. Cole will study international relations at SUNY Geneso. Daley will attend Rensselaer Polytechnic Institute to study chemical engineering. DeYoe will attend Monroe Community College.
Keim will attend SUNY Fredonia to study speech-language pathology. Kloss will study computer science at University at Buffalo. Lott plans to study adolescence education at Houghton College.
Pagett will study industrial and systems engineering at Ohio State University. Williams will attend Clarion University to study early childhood development/special education.Wright will study biology/pre-med at Ohio Northern University
Donations can be made to any of the Portville College Scholarships Fund at CRCF, 301 North Union Street, Suite 203, or online at cattfoundation.org.
Established in 1994, the Cattaraugus Region Community Foundation is growing good by connecting donors to the causes they care about most in the region. Grants from the foundation support many areas, including education, scholarships, health care, the arts, community development, human service, and youth development. To learn more, call (716) 301-CRCF (2723), email [email protected], or visit online atwww.cattfoundation.org. CRCF is also on Facebook (facebook.com/cattfoundation) and Twitter (@CattFoundation).