Featured News - Current News - Archived News - News Categories
Community Fund grant to support playground renovation at YMCA child care center
by kwindus
Mon, Jun 3rd 2019 02:00 pm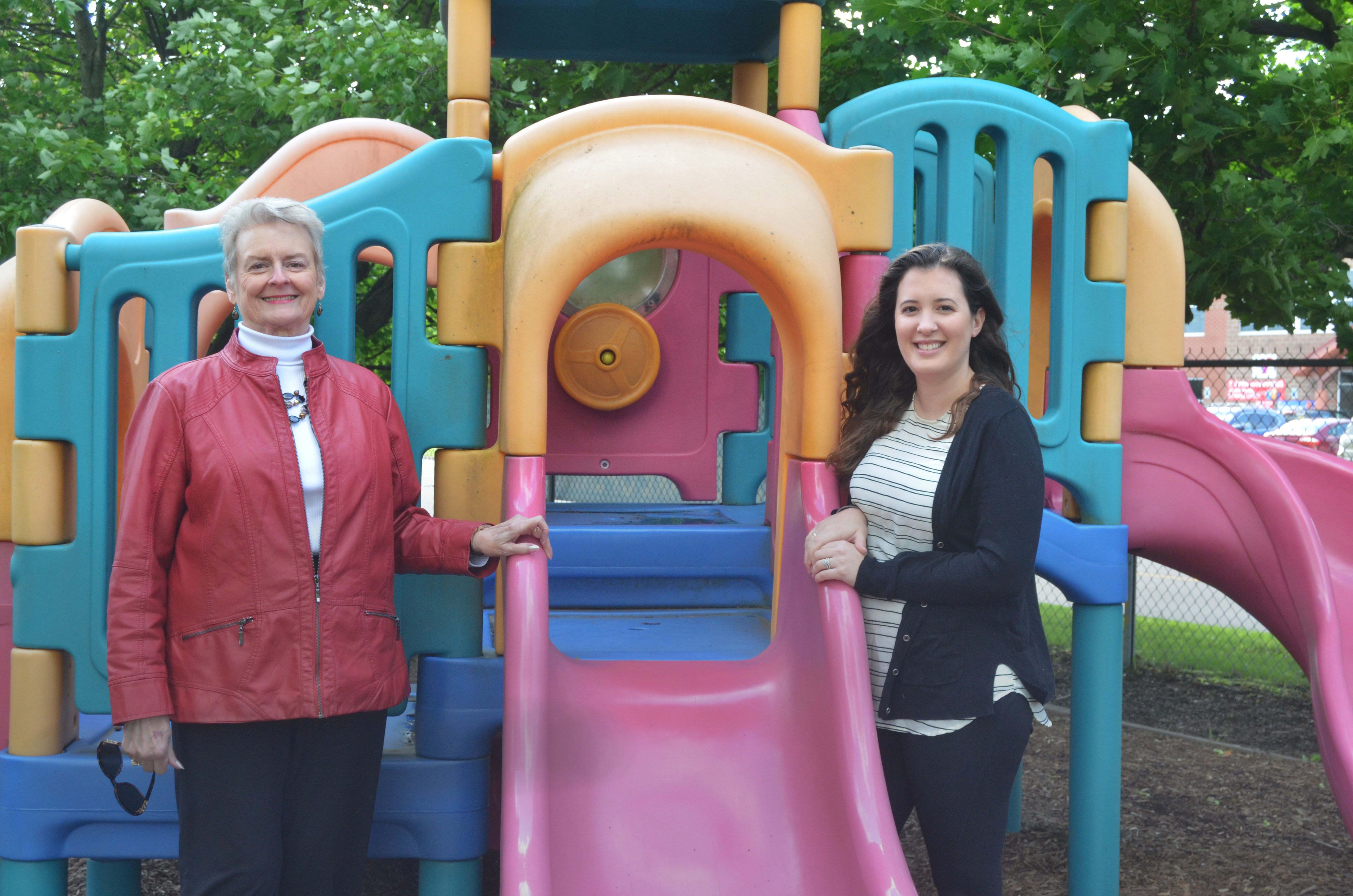 The playground at the YMCA's Olean Early Learning and Child Care Center will receive a facelift this summer, thanks in part to a $2,000 grant from the Cattaraugus Region Community Foundation's Community Fund.
The Olean Early Learning and Child Care Center's original building, which provides care for over 100 families each year, was built in 1991, and the playground equipment at the facility is, according to YMCA officials, in need of replacement.
The CRCF board of directors recently approved a $2,000 grant to support the project, which will include the replacement of mulch and play sand areas, a new gazebo structure and the movement of a current play structure from Reed Street to the early learning center.
"The Community Fund is our Foundation's vehicle for grantmaking that responds to our community's needs, and a project that supports the development and care of so many families in our community is certainly a deserving one," said CRCF Executive Director Karen Niemic Buchheit. "The research shows that play is an essential part of a child's development and health, so this project is about a lot more than a play structure."
Mary Burns, Senior Executive Director of Child Care Services at the Olean YMCA, stressed the importance of physical activity for children in the program and the role that a playground plays in that.
"Across the country, there is growing concern about childhood obesity. By the time American children enter public school, 15% of them are classified as obese," said Burns. "Since many patterns of activity are established in early childhood, child care programs play a critical role in establishing active habits and offering age-appropriate physical challenges that support healthy growth and development."
One of the main ways children at the center can be active is a safe outdoor play space.
Additionally, many of the families that the early learning center serves are those in need of financial assistance, who tend to have a more difficult time hitting important developmental milestones. According to YMCA officials, 7 in 10 children in Y's Early Learning and Child Care Center can only participate due to financial subsidies.
For those reasons, the Foundation's board of directors saw the project as an important one to support, said Buchheit. Work on the playground will begin this summer.
"We couldn't be more grateful to the Foundation for their generous donation towards this project," said Burns. "Our playground is staple at the Olean YMCA's early learning center, and we are excited to "spruce up" the playground area for our youngsters."
Donations can be made to the Community Fund at CRCF, 301 North Union St., Suite 203 in Olean or online at cattfoundation.org.
For 25 years, the Cattaraugus Region Community Foundation has been the area's supportive, responsive and trusted community foundation. Established in 1994, CRCF is growing good by connecting donors to the causes they care about most in the region. Grants from the foundation support many areas, including education, scholarships, health care, the arts, community development, human service, and youth development. To learn more, call (716) 301-CRCF (2723), email [email protected], or visit online at www.cattfoundation.org. CRCF is also on Facebook (facebook.com/cattfoundation) and Twitter (@CattFoundation).