The Reisner family has a long philanthropic history, and the Cattaraugus Region Community Foundation owes a good bit of its history to the Reisners' dedication to supporting the community through that philanthropy.
Three major endowments at CRCF bear the Reisner family name, the Doris Reisner Endowment Fund, Lewis and Doris Reisner Fund and Walter and Ruth Reisner Fund – together consisting of some $600,000.
Jeffrey Reisner, grandson of Lewis and Doris and son of Walter and Ruth, served a number of years on the CRCF board and was instrumental in encouraging donors to establish funds of their own at CRCF.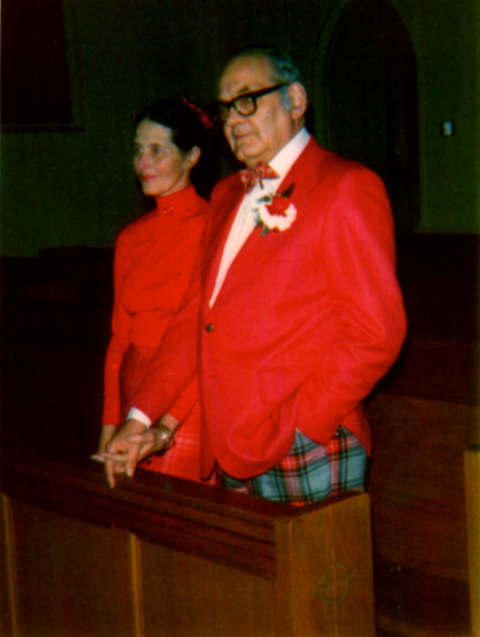 Though Lewis and Doris and their son, Walter, have passed away, the endowment funds ensure that the Reisner name and its philanthropic impact will live on.
Lewis Reisner had a 45-year career as an OB/GYN. Reisner was one of the earliest members of the Olean Medical Group.
Over his career, he estimated he delivered over 7,000 babies.
Lewis' long and storied career in medicine inspired his wife, Doris, to establish the Lewis and Doris Reisner Fund to provide significant and lasting support to Olean General Hospital.
Since its establishment in 2000, the fund has made possible over $110,000 in grants to the Olean General Hospital Foundation, paving the way for a number of significant programs and capital projects at the hospital – including a state of the art distance learning facility for emergency medical providers.
Lewis and Doris were lifelong supporters of a number of local and national charitable organizations, including Olean General Hospital, and through estate planning Doris ensured their philanthropy would live on when she established both the Lewis and Doris Reisner Fund and a fund bearing just her name that supports 10 annual charities designated by Doris before her passing.
The Doris Reisner Endowment Fund has made possible nearly $110,000 in grants to those organizations.
"I think about how Grandma (Doris) Reisner not only donated financially, but more importantly volunteered time to so many wonderful organizations," said Ruth Reisner, wife of the late Walter Reisner. "She was one of the original founders of the ReHabilitation Center, helped with the Blind Association, St. Mark's Guild at St. Stephen's Church—just to name a few."
"[The causes] are absolutely appropriate. My grandmother was very specific in who she wanted to benefit," added Jeff Reisner. "Given my family's involvement in EMS in the community, I think that the money going into the health care field couldn't be more appropriately used."
Lewis and Doris' son, Walter, took on the same philanthropic spirit and drive to make a difference in the community, particularly in the area of emergency medicine.
His love for that field began during his time as a volunteer for the Allegany Volunteer Fire Department, where he received the EMT of the Year award and was given the honor of lifetime membership status.
In 1982, Walt and his wife, Ruth, founded Trans Am Ambulance Services, Inc.
Walter's pioneering local leadership led him to eventually be a leader in emergency medical services at the both the state and national level.
Governor George Pataki appointed him to the Rural Health Network. He founded and served as the first-ever chairman of the United New York Ambulance Network. He even testified before Congress in 1997 to advocate for allowing insurance coverage for fly cars in rural New York.
Not only did Walter did support his community in this regard, but he, like his mother and father, also gave generously with his wife, Ruth, to a number of area charities and nonprofits.
And he did so with humility and grace. When asked in 2016 during an interview with CRCF why he though it important to give financially to area organizations he responded simply, "It is the right thing to do," and then uttered, almost to himself, a heartfelt "Amen!"
When Walter passed away in 2017, Ruth decided to continue her husband's memory by establishing a fund in their name to benefit two causes near to Walter's heart, Olean General Hospital Foundation and Southern Tier Health Care System for emergency medical services or obstetrics.
The fund also supports an annual scholarship for an Olean High School football letter winner in honor of Walter's grandfather, whom he was named after. Walter Lewis Reisner starred as quarterback for Muhlenberg College in Allentown Pa.
One of his college career highlights included a clash with the legend and Olympic champion, Jim Thorpe. He chronicled the experience in a thoughtful essay that was published in 1957 in the Allentown Sunday Call Chronicle.
In the same way that his parents and grandparents embraced philanthropy, community service and volunteerism, Jeff Reisner followed their footsteps to become a community leader dedicated to giving back.
Jeff, a practicing attorney specializing in financial planning and asset protection, served on the CRCF board for three years until his family's move to the Syracuse area forced him to resign.
Prior to that, Jeff was a strong advocate for the Community Foundation – speaking at Nonprofit Networking Day and other informational sessions on planned giving.
His involvement with estate planning as well as his familiarity with the capabilities of a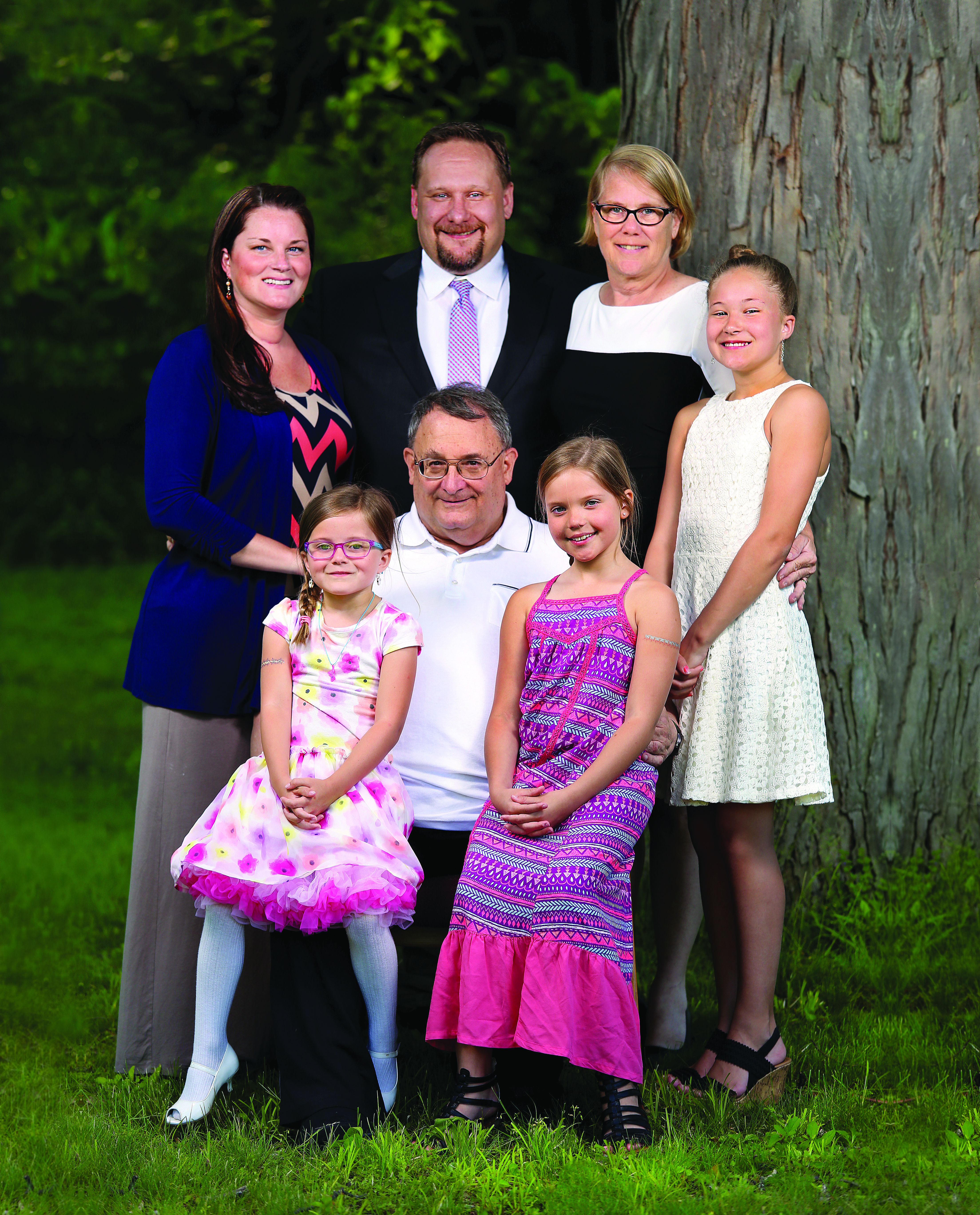 community foundation began during his grandfather's estate planning process. Now, he says, he speaks to every client about their charitable desires and often acts as an advocate for a community foundation.
"I don't think I've converted anyone [into a philanthropist], but those that do it takes my fulfillment planning for them to a whole new level as we are able to exponentially increase the level of the benefits they will bestow and the people they will help," he said.
"If anyone asks me for advice, I'm saying to use the Community Foundation," he added. "Your assets are being professionally managed by people working in order to achieve a mission."
In the many ways that the family history of philanthropy inspired him, Reisner added that it has inspired and impacted him on a personal level as well.
"It makes me happy to think of how the Reisner name has helped so many people to date and how it continues to do so," said Jeff. "It makes me happy and content in a way that nothing else really does. Philanthropy is unique like that."
"I am a little sad honestly that I'm not there [Cattaraugus County] to continue the next generation of philanthropy in a way that I can experience on a day-to-day basis," he concluded. "But I will look forward to continuing to be philanthropic in my own life and continue teaching those lessons to my own children about the importance of it and about how soul filling it is."