When Jessica Sweitzer, a loving mother and daughter, passed away in 2014 after struggling with bipolar disorder and depression for 10 years, her parents, Pat and Barb Sweitzer, decided to channel their grief into supporting those who may be struggling with similar mental health issues.
And so Swizzy's Cause was born. A joint venture between the Olean YMCA and the ReHabilitation Center, the program aims to provide support to individuals in a welcoming environment, working with individuals on-site at a YMCA-provided facility while connecting clients with valuable community resources and services.
A $1,500 grant made possible by the Mental Wellness in Cattaraugus County Fund, managed by the Cattaraugus Region Community Foundation, recently supported a special Swizzy's Cause event, "Love Yourself – You Matter."
The event, held on Valentine's Day at the Olean YMCA, provided a feel-good event for the public focusing on mental and physical health on a day that is difficult for some, especially those struggling with depression.
Several community partners and businesses provided services and activities to bring a smile to attendees' faces.
Attendees received a free YMCA day pass. Scarlet Lily donated flowers for the first 100 in attendance. YMCA after school programs made Valentine's Day cards. Hello Gorgeous Salon provided free haircuts and Dana Boser provided mini massages.
A key goal of Swizzy's Cause is focusing on behavioral health and providing an approach to mental health treatment that also focuses on physical and social health by giving clients the benefit of YMCA facilities and programs. Individuals seeking the program's benefits are connected with a care coordinator from the ReHabilitation Center who is trained with skills and experience in mental health treatment.
"Valentine's Day can be difficult for some, so this is a good way to get people out of the house and focusing on positive things in the community," said Ashley Lowe, Swizzy's Cause care coordinator.
"The main goal is to have people leave the event feeling good mentally and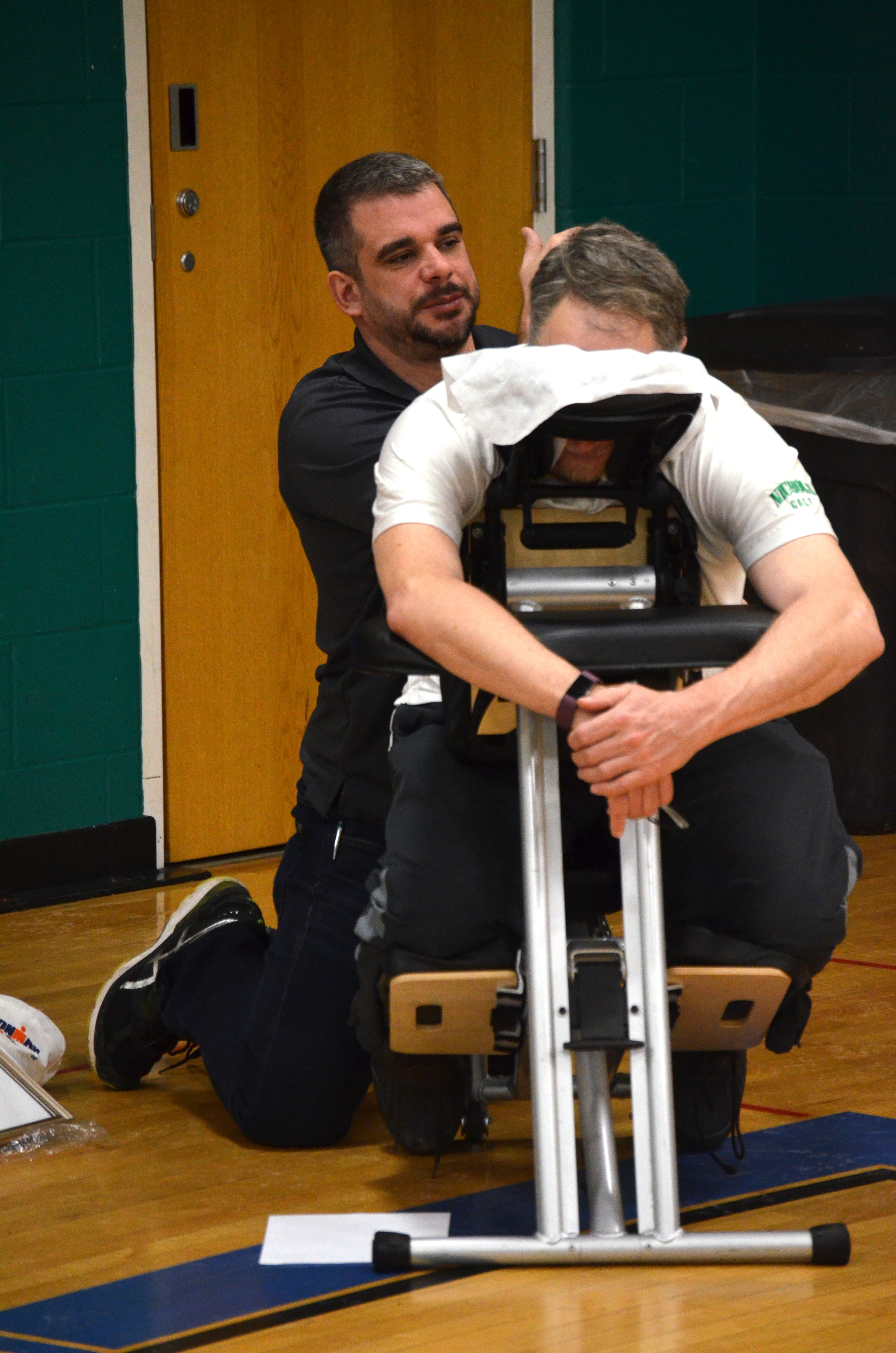 physically," added Lowe. "The Swizzy's Cause motto is 'Finding balance. Improving lives.' which is what we hope to accomplish at this event."
The event brought over 100 attendees into the YMCA to make sure they started their Valentine's Day with a smile.
"We were overjoyed to offer this event to our friends and neighbors thanks to funding from the Mental Wellness in Cattaraugus County Fund, and our partnership with Cattaraugus Region Community Foundation," shared Barb Sweitzer, YMCA of the Twin Tiers CEO. She continued, "Swizzy's Cause has been a blessing to many individuals in our community as it helps them find balance and improve their quality of life. Through our collaboration with the ReHabilitation Center we are able to touch the lives of more people as we strive to offer programs that build healthy spirit, mind and body for all."
Donations can be made to the Mental Wellness Fund in Cattaraugus County at CRCF, 301 North Union St., Suite 203, or online at cattfoundation.org.
For 25 years, the Cattaraugus Region Community Foundation has been the area's supportive, responsive and trusted community foundation. Established in 1994, CRCF is growing good by connecting donors to the causes they care about most in the region. Grants from the foundation support many areas, including education, scholarships, health care, the arts, community development, human service, and youth development. To learn more, call (716) 301-CRCF (2723), email [email protected], or visit online at www.cattfoundation.org. CRCF is also on Facebook (facebook.com/cattfoundation) and Twitter (@CattFoundation).