A Life of Seed Planting - Erick Laine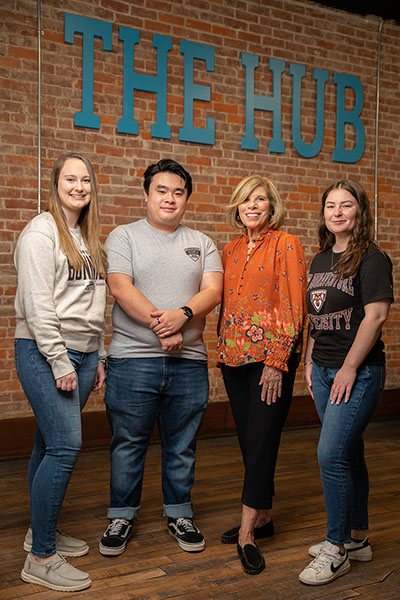 Once Erick Laine found himself in Olean, he dedicated much of his life to planting seeds for a brighter future for the Greater Olean area, in business, education, philanthropy and more.
Until his passing on December 1, 2020, growing a stronger, more vital Olean was at the heart of nearly everything he did.
The seeds Erick planted have blossomed even in his passing through a number of bequests he made to area organizations, including one to the Cattaraugus Region Community Foundation. That bequest provided the seed money for the Erick Laine Lift Up Endowment Fund – so named because in his lifetime Erick was constantly finding ways to lift others up in a myriad of ways including education, job opportunities and healthy living.
Now the Erick Laine Lift Up Endowment Fund will continue the kindness and generosity for which Erick was known by impacting two of the most important areas valued by the Laines: education and business.
Laine's family fled from the Soviet Republic, and he arrived on American soil at four years old after his family rowed across Canadian waters to Wisconsin.
Despite knowing almost no English when he began his education, Laine would go on to graduate from the University of Wisconsin before beginning a nearly 25-year career with ALCOA.
When Erick was sent by ALCOA to Olean to assess its subsidiary ALCAS Corporation, a manufacturer of knives and cookware, Erick saw the potential and vision for a thriving business.
He worked to leverage a buyout of the subsidiary from ALCOA, and that company would eventually become Cutco Corporation. Laine would serve as the president, CEO and chairman of ALCAS and later Cutco, until he retired in 2008.
"What Erick found [at ALCAS and in Olean] was a business, employees, a community and Marianne [Letro]. He found himself in a love affair with Olean. He did fulfill his charge and turn the business around," said James Stitt Sr., Erick's business partner of many years and Cutco Corp. executive chairman. "The rest is history. Erick gave back to the employees, the community, and our customers. The business is thriving today because of Erick's vision."
In the early days of ALCAS management, Laine met Marianne Letro, a graduate of Archbishop Walsh Academy and St. Bonaventure University. They married in 1979.
The two shared a love for Olean and its community, and that love fostered a true commitment to giving back. Erick served on several community boards and was particularly committed to higher education, lending his support to Jamestown Community College, St. Bonaventure University and Alfred University.
Erick and Marianne gave generously to Erick's chosen hometown. For example, the two suggested gifts of over $160,000 to the city of Olean between 2017 and 2018 to make possible the restoration of the steps at Oak Hill Park in the center of the city to their historic appearance. At the heart, though, of their giving back, was always the mission to inspire and "lift up" those who need a hand.
Scholarship grants from this fund will focus on giving people access to education or training that they might not otherwise have – whether it be for 2- or 4-year education, trade school or job training, whether applicants be current high school students or nontraditional students – the overall intention being to lift people up, regardless of their financial means.
The fund will also make grants to foster a vibrant business community and entrepreneurial spirit in the community. Grants from this fund will be made to nonprofit business development organizations such as the Olean Business Development Corporation to help existing businesses to change or expand and/or to help entrepreneurs launch or bolster new businesses.
The first grant made from the Laine Lift Up Endowment provided $15,000 to support renovations to the space now known as "The Hub" for the St. Bonaventure University innovation center. The Hub will provide a space for programming that supports area business and nonprofits as well as aspiring leaders in business studying at St. Bonaventure University.
"Through the HUB and St. Bonaventure's innovation center, I have learned many life skills within the business world," said St. Bonaventure University student McKenzie Bush. "Having hands-on opportunities with entrepreneurship and networking has helped many people in the community to succeed. Being given the opportunity to see these programs come alive has been amazing in every aspect".
In the future, the fund will also provide support for similar projects at Jamestown Community College to inspire and lift up students to pursue their dream while fostering the next generation of leaders in business and the community.
"It is an honor for Jamestown Community College to further the legacy of Erick Laine through our partnership with CRCF and the Olean Business Development Corporation," said Paula Snyder, executive director of the Cattaraugus County JCC campus of the opportunity to utilize funding from the Laine Lift Up Fund. "His vision for our community lives on as we work together to change lives through his spirit of generosity and that of his family."
"Erick lived in Olean for most of his life and considered it his hometown," said Marianne of Erick's dedication to the area. "He wanted to see it flourish. He thought the way was through leadership and philanthropy. He accomplished both."
Thanks to Laine's foresight and planning, the bequest made to CRCF will help lend a hand to those in need for many years to come and will continue to lift up those in need in the same way that Erick so often picked others up during his life.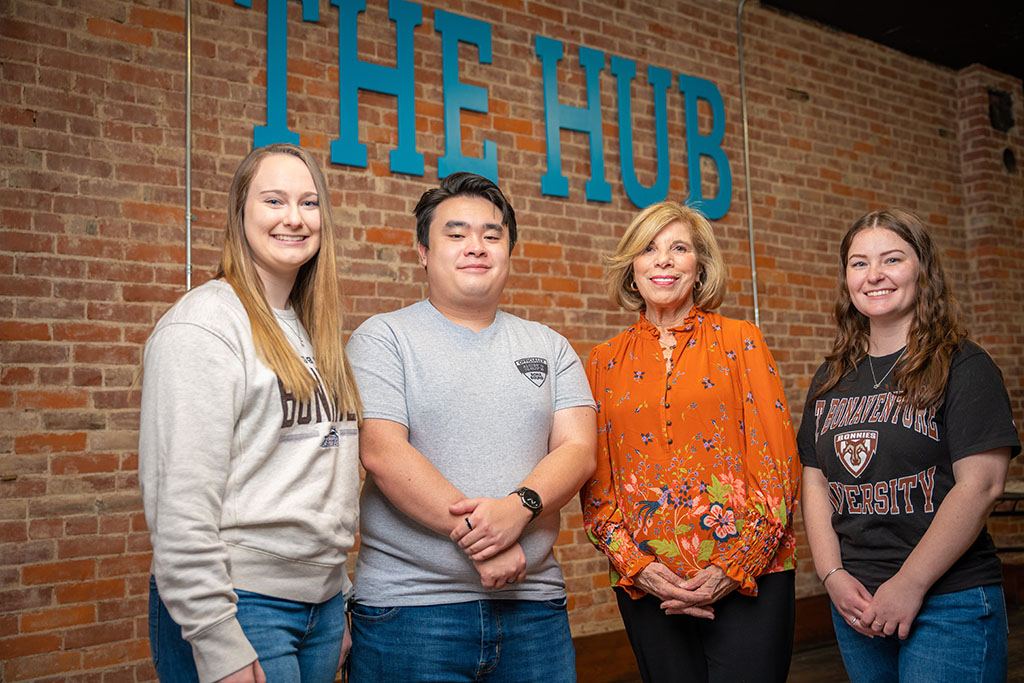 ---
Paul and Mary Lou Wood - Giving for the sake of growing and doing good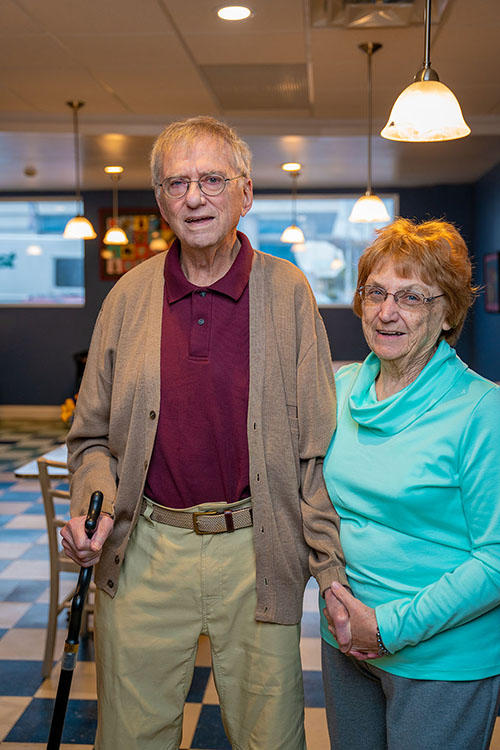 Paul and Mary Lou Wood - Giving for the sake of growing and doing good
Paul and Mary Lou Wood may not have grown up in the Olean/Cattaraugus County area, but they have called the area home for 50 years now.
It is a home that they have come to love and have committed to honoring by giving back and leaving a lasting legacy of giving for the sake of doing and growing good through their three funds at CRCF.
"We came to Olean 50 years ago, and we knew no one," remembered Mary Lou. "Paul worked at Bonas [as a French professor] and eventually I got a job, first subbing at Olean, and then I went to Portville and got a real teaching job." The Woods raised their children in Olean, all of them attending and flourishing at Olean High School.
After their children graduated and left the area to start careers, their IRAs came due, and the Woods decided to look for local causes to support using the charitable rollover from their IRA accounts. In 2013, they established the Paul and Mary Lou Wood Foundation Fund, with the intent to make possible annual grants to the Basilica of St. Mary of the Angels, Olean General Hospital and the Franciscan Center for Social Concern at St. Bonaventure University.
"We thought it made sense using our money that way because so often Olean, which deserves support, doesn't get it," she said. "We were more interested in trying to play a role in maintaining this place."
In 2016, the Woods decided to continue their support of causes near to their heart and established the Paul and Mary Lou Wood Swim Scholarship at CRCF. The fund supports an annual scholarship of $10,000 for a member of the men or women's swim team at St. Bonaventure University.
Since it was established, the fund has provided $50,000 in scholarships to Bonaventure swimmers.
"Our kids swam at Bonas forever – every summer afternoon for two hours," she remembered. "As soon as Bonas closed classes, we swam in the Reilly Center pool every day."
"All of our kids went on to swim in high school, and three of the four children swam in college," she continued. "Why wouldn't we honor that?"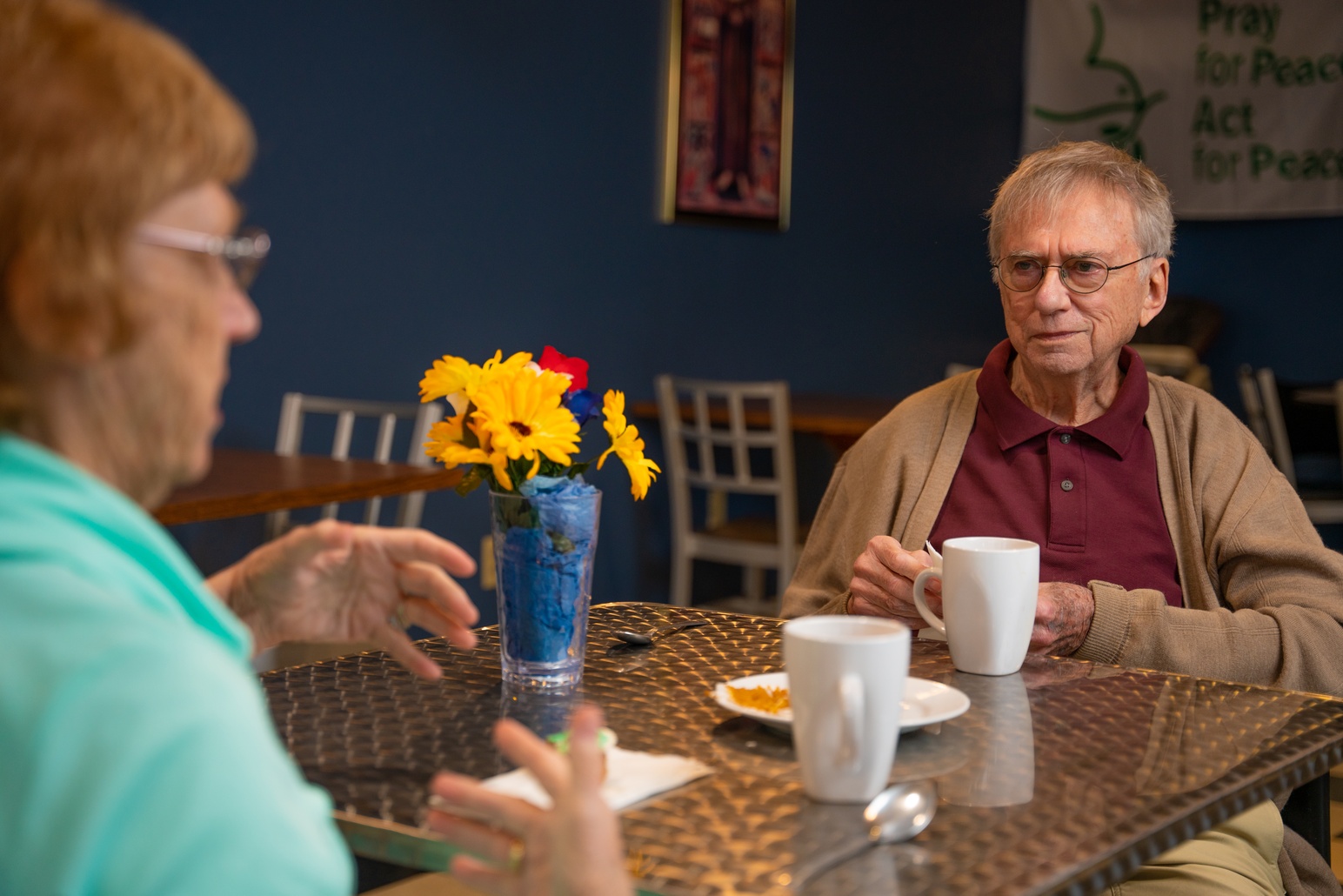 ---
Share the Love with Vulnerable Seniors This Year

Exciting news! For the 14th year running, the Meals on Wheels network is participating in the 2021 Subaru Share the Love Event. Over the past thirteen years, Subaru and its retailers have helped Meals on Wheels to deliver more than 2.5 million meals nationwide to seniors in need.
Why does Subaru support Meals on Wheels? Too many seniors are struggling to stay independent and healthy. One in four seniors lives alone in isolation and one in seven seniors might not know from where their next meal is coming. This is simply unacceptable, which is why Cattaraugus County Department of the Aging's Senior Wellness & Nutrition Program provides the nutritious meals, friendly visits and safety checks to the seniors of Cattaraugus County. This vital support keeps seniors in their own homes, where they want to be.
We're incredibly grateful to Subaru and its Retailers for supporting our organization and the seniors we serve. With that in mind, we thought you might want to learn a little bit more about the Subaru Share the Love Event.
HERE'S HOW IT WORKS
This November 18, 2021, through January 3, 2022, for every new Subaru vehicle purchased or leased, Subaru will donate $250 to the customer's choice of participating charities.* Meals on Wheels is one of four national participating charities and has been since the inception of the event. Through this event, as a member of Meals on Wheels America, Cattaraugus County Department of the Aging's Senior Wellness & Nutrition Program will receive a share of the donation from Subaru vehicles sold at participating Subaru Retailers.
You might not be in the market to purchase a new car, but if you are, please look into the Subaru Share the Love Event to learn more. If you're not shopping for a new vehicle, you can still help by spreading the word to your family and friends. A few quick and easy ways to do that:
And remember: this holiday season you can ensure our senior neighbors are not forgotten, when you purchase or lease a new Subaru and select Meals on Wheels as your charity of choice.
*Disclaimer: Subaru will donate $250 for every new Subaru vehicle sold or leased from November 18, 2021, through January 3, 2022, to four national charities designated by the purchaser or lessee. Pre-approved Hometown Charities may be selected for donation depending on retailer participation. For every new Subaru vehicle sold or leased during the campaign period, participating retailers will donate a minimum of $50 in total to their registered Hometown Charities. Purchasers/lessees must make their charity designations by January 14, 2022. The four national charities will receive a guaranteed minimum donation of $250,000 each. See your local Subaru retailer for details or visit subaru.com/share. All donations made by Subaru of America, Inc.
---
#25YearsGrowingGood Milestone 4 - Early CRCF board members and leaders remember the birth and growth of the Foundation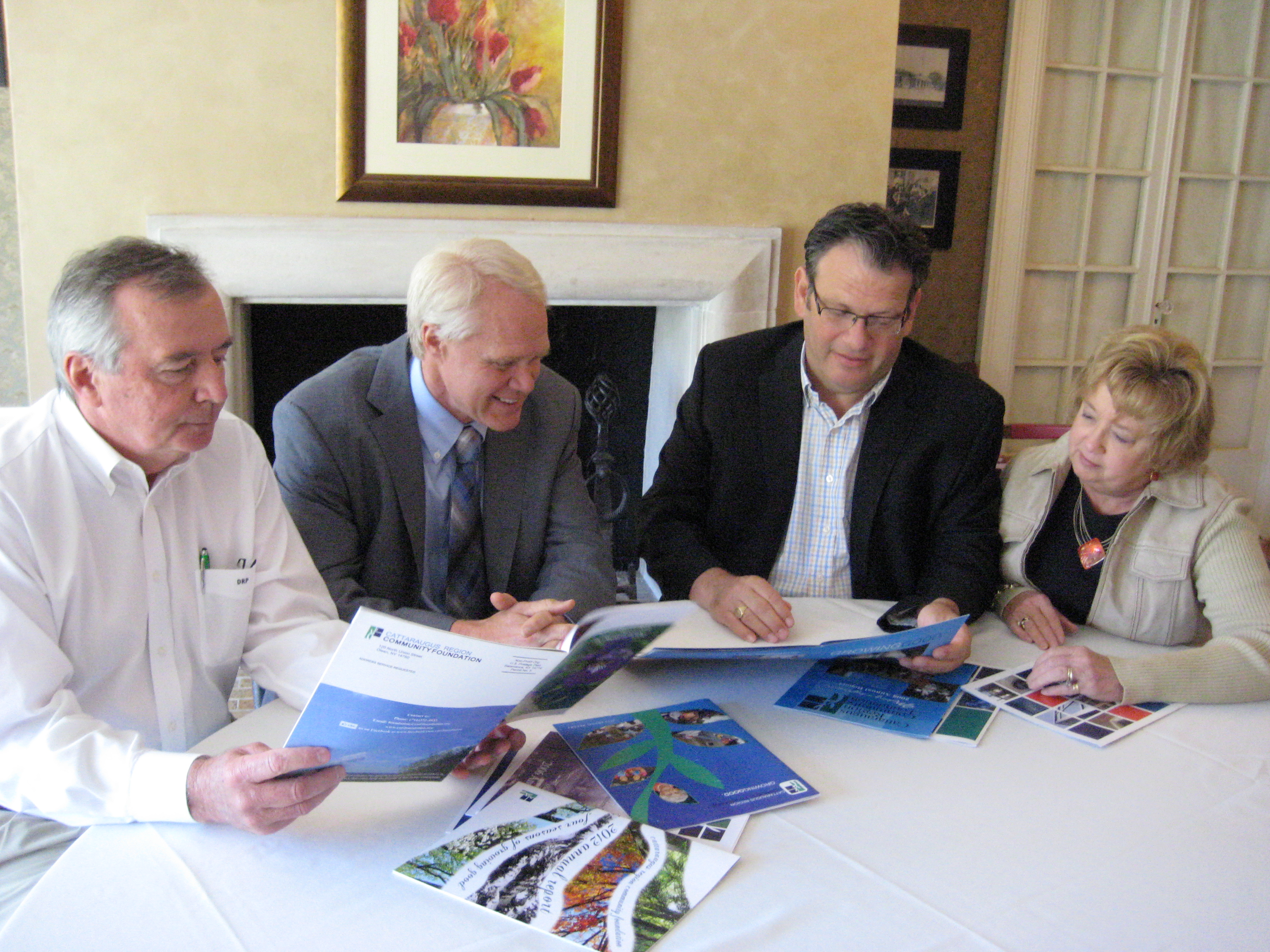 It has been said before that the Cattaraugus Region Community Foundation started with just a group of volunteers and a dream.
As CRCF celebrates its 25th anniversary in 2019 even the organization's most adamant advocates and supporters, its earliest board members and first executive director, admit that their expectations for the organization have been far exceeded.
"As an early board member, my vision was limited, but as I stayed on and watched CRCF grow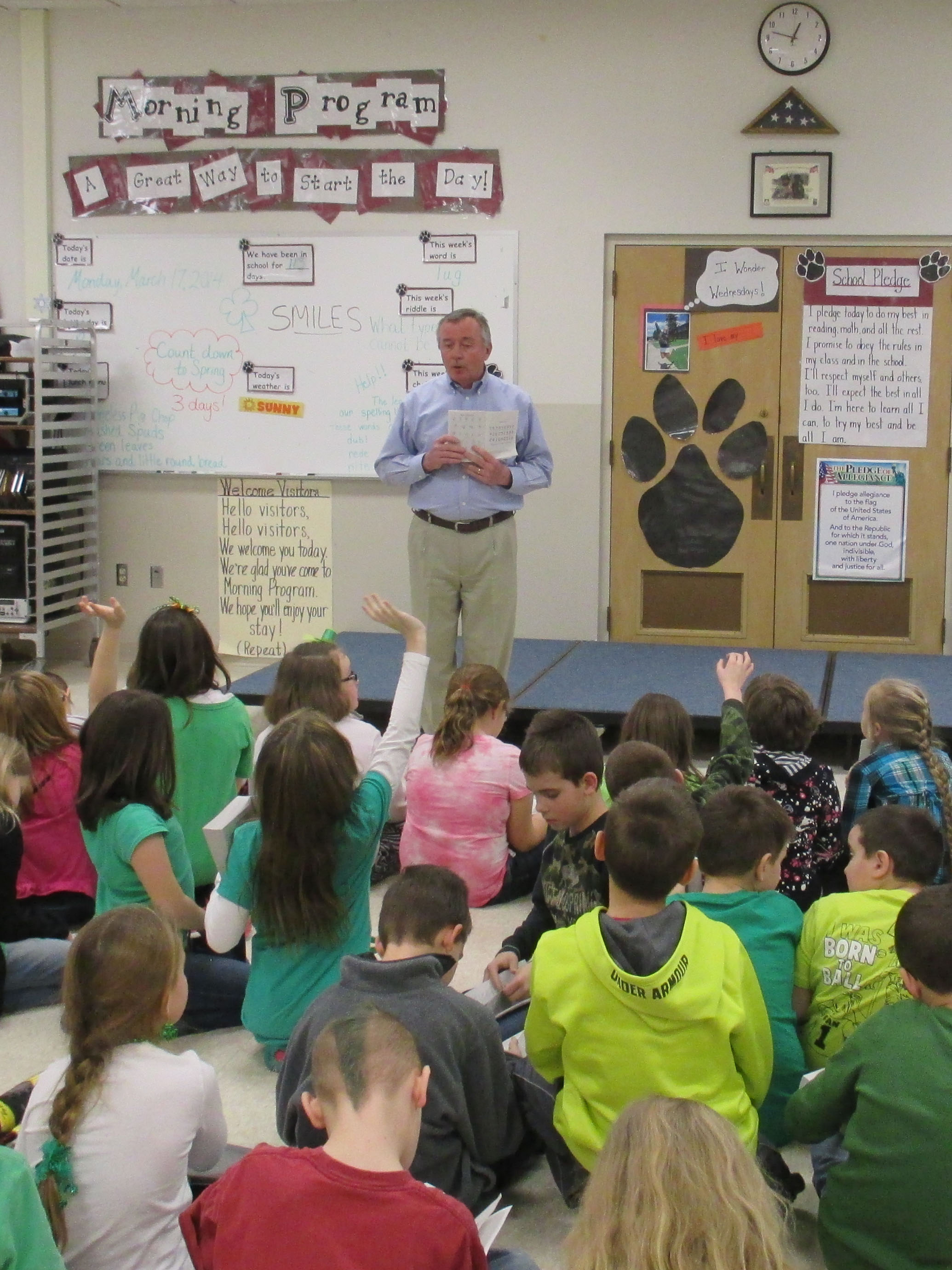 and flourish, I could tell there was a lot of potential," said Doug Price, president of Hunter Agency and a charter CRCF board member whose tenure now totals over 20 years.
The Foundation began as a vehicle for the completion of the Allegheny River Valley Trail project, said Price. But that limited scope did not last long.
"It has taken on a much broader format [since]," said Price. "And it grew as a result of residents of our area with compassion."
That compassion now manifests itself in over $1 million in grants that support a significant variety of causes including: youth development, education, arts and culture, human service, animal welfare, healthcare, economic development and more.
Carol Stitt, CRCF's first executive director, saw the potential of the Foundation to make a significant impact in the community and took leadership of the early organization, despite the position being unpaid and part-time.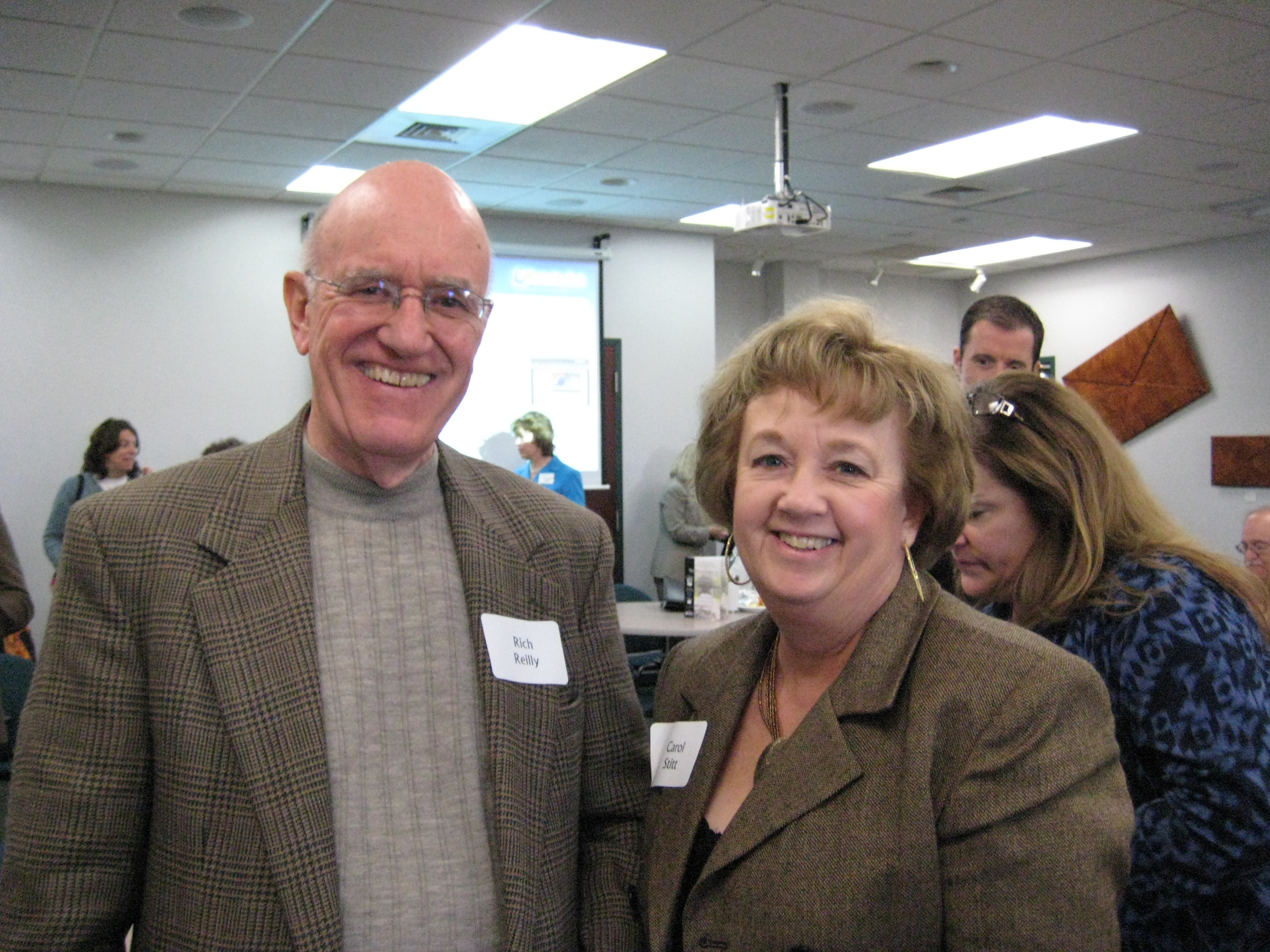 "I initially wanted to get CRCF off the ground. It was an infant, and it needed the guidance of someone to pull things together. Within about two years, I realized the growth could be significant," said Stitt. "I wanted CRCF be an organization that could help people with their philanthropic desires. Those desires are quite diverse and Community Foundations can certainly be that vehicle for most things."
Skip Wilday, also a charter board member and an experienced professional in financial management also saw the potential of a Community Foundation providing meaningful support to people in the area.
"For people I'd worked with over the years it was the perfect vehicle for them to be able to carry on their philanthropy for the community," Wilday stressed. "We've had cases where people probably would have had the means to set up a private foundation, but it made more sense to utilize the Community Foundation if they wanted their philanthropy to continue in perpetuity.
"It's just simpler [with the Community Foundation]," he added. "The infrastructure is already in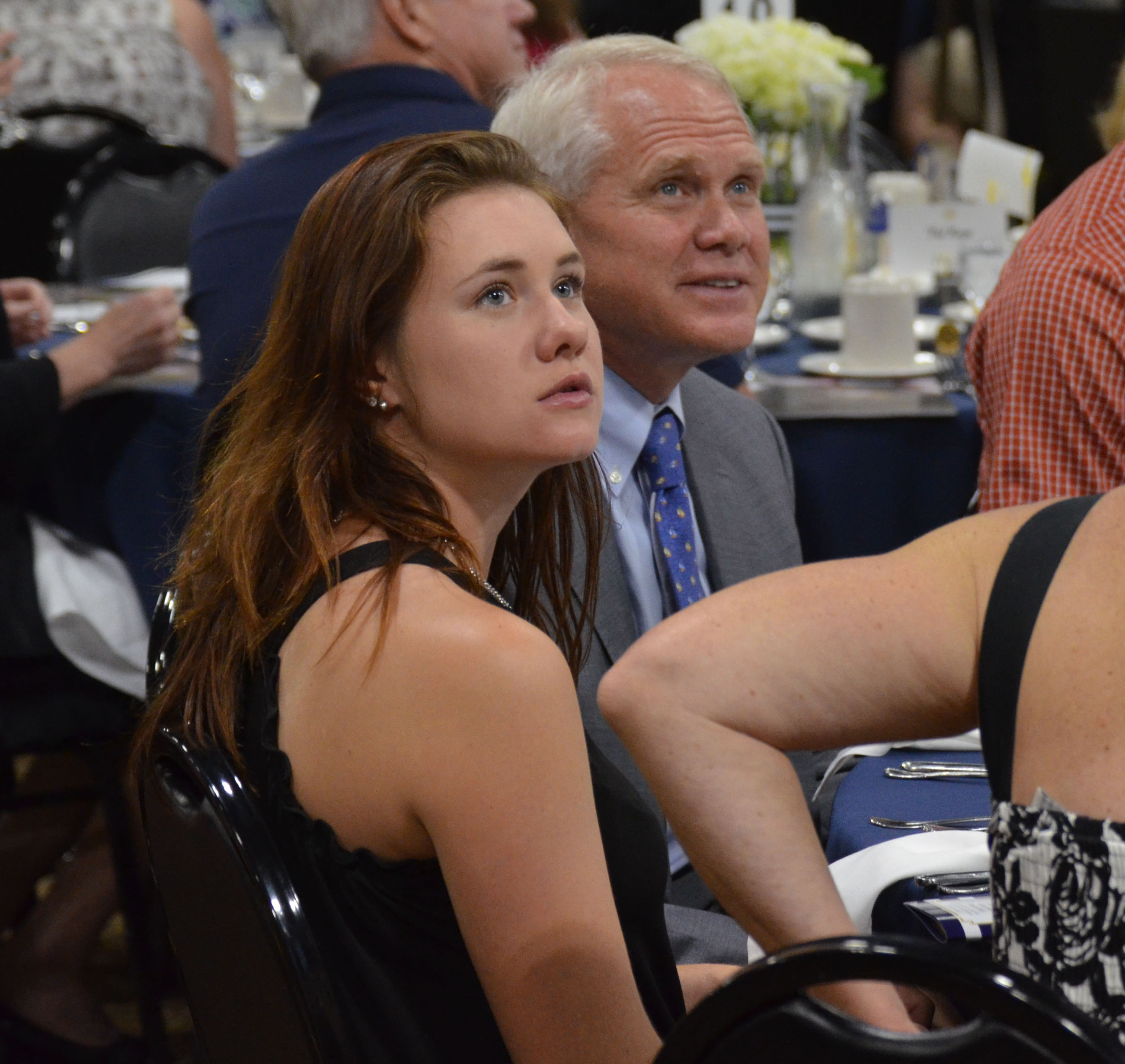 place, and you have board members and staff that become advocates for your cause as well."
Wilday speaks from experience, as he and his wife established a fund in memory of their daughter who passed away in a tragic accident in 2002. Within just a couple of days of the accident Wilday turned to the Foundation to help support Kaleigh's legacy.
No matter the potential the early board saw, there were a number of initial challenges to overcome, including establishing an identity and building an organization and a brand that people would trust.
Under the leadership of Carol Stitt and early board members, the Foundation developed a logo, mission statement and slogan to exemplify the organization in the community.
"[The logo] was one of the first things we needed [while I was executive director]," said Stitt. "With the help of local artist Mikel Wintermantel, we developed the logo."
The logo has since been updated, but mostly remains the exact same as the logo Wintermantel and Stitt developed.
"The 'Good' [in the Growing Good slogan] is derived from the generosity of the funds," said Price. "With strong fund management and growth, we have been able to assist many in our quest of " 'Growing Good.' "
Another one of those major decisions was changing the name of the Foundation from Greater Olean Area Community Foundation to Cattaraugus Region Community Foundation via DBA (doing business as) filing in 2000.
"I remember it was partially my suggestion to make that broader – to be the Cattaraugus Region Community Foundation in order to broaden who serve," remembered Wilday. "And we look now at some of the funds that have been established or help places like Franklinville and others – we are continuing to broaden the area that we are servicing. From a branding standpoint, I think that was a big deal."
Because of the work of the board and Stitt's early leadership, it was not long until the community began to embrace and trust the Community Foundation.
Stitt recalled the exact moment during her tenure as executive director that she realized the groundwork was beginning to pay off.
"After September 11, I told the board I thought we should not take any administration fees for those donations. We were as a country, reeling from the attack and I felt strongly that we should help as much as we could," Stitt recalled. "We didn't really advertise that, we just decided we would follow that procedure."
"A couple weeks later we received a check from the students at Bolivar for something like $111.00. The note said they wanted to help and they knew we would find the proper way to help," continued Stitt. "That made me feel particularly good and proud that our reputation was that stellar."
Stitt, Wilday and Price all expressed their surprise and gratitude at the rapid growth of CRCF during their time serving the organization.
"The Foundation has far exceeded my expectations in a lot of respects – we went from no paid employees to a staff of four paid employees," said Price. "The full range of giving that comes from the funds and endowments we manage is truly impressive."
"[CRCF'S] growth is actually beyond my original expectations for getting to this point in 25 years," said Stitt. "The impact we have on our grantees is such a good thing. Giving helping hands for causes, as diverse as they are, is very rewarding."
In the 25 years of CRCF's existence, its mission has become personal to longtime leaders like Stitt, Wilday and Price, but each said that their time on the board has had an impact on them personally as well.
"CRCF really added to my life," said Stitt." I was a stay-at-home mom whose children had become adults, so to be able to get involved at its infancy and help guide and grow CRCF to a genuine community asset, was and still is, very rewarding.
"It gave me a career. It truly is my third child."
Wilday expressed a similar sentiment.
"It's also very personal because of the fund in memory of my daughter. It's the board that I probably feel the most proud to be a part of," said Wilday. "There are a lot of great boards out there, but to be a part of this one from the beginning and see what it's grown into over the years, it's very satisfying what this board and what the Foundation has done."
"Living and making my living in this community my entire post-college life, I have always felt the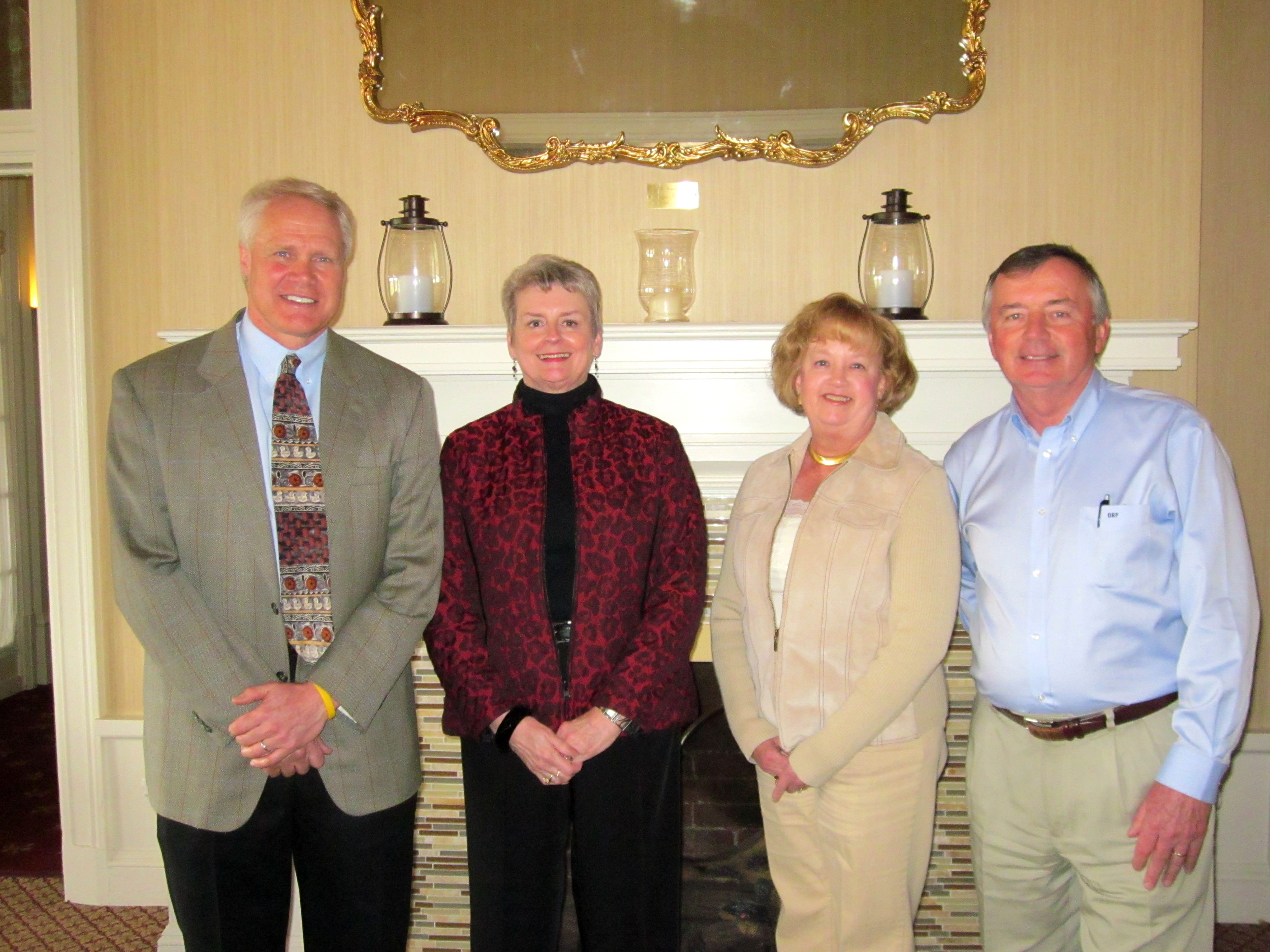 need to give back to Olean and the entire area," said Price. "Being actively involved as a board member allows this to happen. This foundation touches the greater Olean area residents at almost all levels."
Despite all the growing and "Growing Good," it is clear that Stitt and her fellow board members have no plan to stop any time soon.
"In my mind then and now, there is no limit on how large we can become, as long as we continue to be professional and ethical," said Stitt.
And so, with the help and guidance like that of these charter members, there will be plenty of years of "Growing Good" to come.
---
#25yearsGrowingGood Anniversary Milestone 3: Jonathan Teuscher Scholarship established as first CRCF memorial scholarship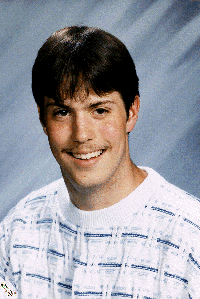 "Nothing has ever been accomplished in any walk of life without enthusiasm, without motivation, and without perseverance."

-Jim Valvano
Jonathan Teuscher faced challenges in his 19-year life. But like the most special among us, he knew that anything could be accomplished with enthusiasm, motivation and perseverance.
Teuscher was born premature and diagnosed with cerebral palsy. And yet, he never let his physical limitations hinder his pursuits. A 1998 graduate of Portville Central School, he was a member of the school's football and track teams.
Teuscher passed away in a tragic car accident in 1999, but his legacy, characterized by those three essential characteristics, continues to live on through the Jonathan Teuscher Scholarship at the Cattaraugus Region Community Foundation.
Teuscher was adamantly pursuing a degree in marketing and management at St. Bonaventure University at the time of the accident that took his life.
It was in this spirit that his family and friends decided to establish the Jonathan Teuscher Scholarship to provide annual scholarships to graduating students from Allegany-Limestone Central, Hinsdale Central, Olean High and Portville Central schools and Archbishop Walsh Academy. The scholarship fund provides awards to each recipient of $625 renewable up to for years for a total award of $2,500.
The Teuscher Scholarship was the very first memorial scholarship established at the Foundation. Since its establishment in 2000, the scholarship fund has made possible over $146,000 in support for students who faced challenges with enthusiasm, motivation and perseverance ­ just like Jonathan.
At the center of the scholarship criteria are the character traits that made Teuscher such a special young man.
According to Teuscher's father, Steve Teuscher, that was always the intent of the scholarship. And that intent was informed not by their wishes, but by the way Jonathan led his life.
In 2012 the Jonathan Teuscher Scholarship Committee, which gathers each year to review scholarship applications and suggest the recipients, received the Friends of the Foundation award, the Cattaraugus Region Community Foundation's highest honor.
In an interview with CRCF at that time, members of that committee remembered Teuscher's special legacy as if no time had passed in the 13 years since the accident.
"Jonathan's actions in life spoke volumes about what a role model should be," said David Todd, Jonathan Teuscher Scholarship committee member and Jonathan's youth football coach. "He was a living example that 'life is about helping others,'" a statement that has made its way into the criteria of scholarship eligibility.
"His selfless attitude, his perpetual smile, his love of life and his magnetism will insist that he is remembered as a giant among men of this community," Mr. Todd added. "No exaggeration. Jonathan didn't make any big deal about overcoming adversity, though that's exactly what he did. He simply ignored his shortcomings."
Because of the scholarship fund at the Foundation and the committee's dedication, that legacy lives on and each year supports students who overcome challenges with enthusiasm in the community, said Karen Niemic Buchheit, CRCF Executive Director.
One of those past students who received the scholarship honoring Teuscher's legacy is Beth Taggerty. Taggerty grew up with Jonathan in Portville, and after her mother Eva Taggerty passed away in 2018, she decided to create a scholarship in her mother's honor.
"I grew up next to Jonathan. He taught me how to play the board game Battleship. I always looked at Jonathan as a mentor. I thought, the same as he did, that he could tackle anything," remembered Taggerty.
"I remember at the time thinking there is no way I am going to be able to be in the same league as the people this scholarship is searching for," she continued. "I don't remember what I wrote, but the scholarship committee chose me.
"I was determined to make Jonathan proud, I would ensure that his legacy was honored and upheld. I needed to do my friend proud. "
To this day, Jonathan's legacy resonates in the community. A big part of that is the Jonathan Teuscher Scholarship Fund. When Taggerty made the decision to establish the Eva Taggerty Memorial Scholarship Fund, she remembered being selected to receive the Teuscher scholarship in memory of her friend.
"Unfortunately, like Jonathan's family, our family experienced a tremendous loss when my mom, Eva M. Taggerty, passed away in the summer of 2018, after a short battle with cancer. My mom, like Jonathan, saw the good in people, and was always willing to help," said Taggerty.
"So I was thinking…. What do I do to honor her?" she added. "After talking to some other people, a scholarship kept popping up. After thinking and discussing with them, I decided to let the Foundation continue my mom's legacy."
As CRCF progresses through its 25th anniversary year, these connections in particular stand out to CRCF Executive Director Karen Niemic Buchheit.
"It is particularly meaningful as we start to think about these connections that have formed over our organization's history," said Buchheit. "From what I have learned about him in the years of working with the family, I think Jonathan would be so proud that his value in helping others has manifested itself in those who have received the scholarship."
CRCF's 25-year history is driven by the legacy of people like Jonathan Teuscher and continues to be propelled by individuals like Eva Taggerty — people who are remembered for their deep love of making a difference and Growing Good in the community.
---
Cattaraugus Gives cultivates giving spirit in Cattaraugus County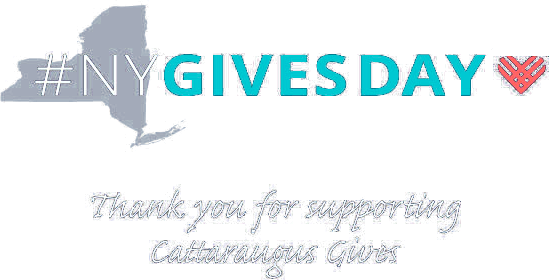 In this special blog post, CRCF Executive Director Karen Niemic Buchheit, shares some thoughts on the Cattaraugus Gives program and the true mission behind it.
Make sure to add Cattaraugus Gives to your calendar for November 27, 2018, and get ready to support the causes that mean the most to you in our Cattaraugus County community!
We did not exactly know what to expect when we decided to organize Cattaraugus Gives, a day of online giving in Cattaraugus County, for the first time in 2018.
The outcome and the resulting impact surpassed all our expectations.
With just a month to plan and execute online fundraising campaigns, some 40 nonprofits in Cattaraugus County banded together to raise over $28,000 in a 24-hour period on Giving Tuesday. Our Foundation also sponsored $5,000 in prizes for participating nonprofit organizations, so all told, participating nonprofits together received over $33,000 to support and serve their missions.
We considered Cattaraugus Gives our opportunity to directly support the nonprofits in our community who work so hard every day to provide the services that make life better for all of us.
We were thrilled with the amount that nonprofits raised, but what those dollars mean for the community means so much more.
Every dollar raised during Cattaraugus Gives goes back to serving the community in the form of projects and services.
Thanks to money raised during Cattaraugus Gives, Southern Tier Health Care System was able to build an ambulance simulator for its EMT training center. Olean General Hospital received support for the purchase of a $2,000 AccuVein vein finder, which increases the accuracy of finding veins on patients, eliminating multiple sticks and needle pokes.
Animal welfare agencies like Empire Animal Rescue Society, the SPCA in Cattaraugus County and Joyful Rescues received essential support to provide emergency surgeries to shelter animals and help facilitate adoptions with loving families.
Money raised helped support the county's 4-H program to educate young agriculturists. Funds raised supported area breast cancer patients and survivors served by the Pink Pumpkin Project.
The list goes on.
And there lies the true spirit and mission of Cattaraugus Gives. Yes, the program is about raising funds. But fundraising is just a necessary vehicle to provide citizens of Cattaraugus County the help and support they need.
The reality of the nonprofit world is that community support allows for community impact.
Government funding and grants from private funders sometimes are not always a given. Sometimes budget lines get cut. Sometimes unexpected expenses pop up.
Our nonprofits work far too hard for budgetary restrictions and the unpredictability of funding to hinder their missions.
The true mission of Cattaraugus Gives is to create thriving nonprofits that in turn create a stronger, healthier, more vibrant community.
You can see a full list of those organizations registered for Cattaraugus Gives this year and learn more by visiting cattfoundation.org/givingday.
I invite you to support this mission by making a gift to the organizations and charitable causes that mean the most to you during the second annual Cattaraugus Gives on November 27 at nygivesday.org.
Because we all win when Cattaraugus Gives.
---
Tips for a great scholarship application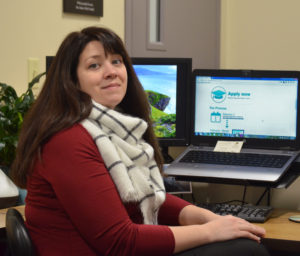 As we kick off scholarship season at CRCF, our scholarship program manager, Ryan Michelle Wilcox, offers some tips for applying. With more than 10 years of experience, she is an expert. Heed her advice, and make sure you have the best application possible! The scholarship portal opens February 1 at cattfoundation.org/scholarships.
Is it really scholarship season again? For us at the Cattaraugus Region Community Foundation, it practically never ends. From January to August each year we manage the process from applications, to review and selection, to payment. And year-round we work to establish new scholarships or expand existing ones.
I've played a key role in the CRCF scholarship process for more than 10 years, and I have seen hundreds of applications and helped steward them through the review process with our scholarship committee members and donors – so today I am happy to share that knowledge by providing some tips for creating the best application you can.
Tips for a great application:
Start early! Through the online application, you will submit requests to your guidance counselor and two references – the sooner you send them your requests, the more likely you will have your application completed by the deadline.
Review the list of scholarships, decide which criteria you meet and apply for the appropriate scholarships. Show how you meet the criteria for those awards in your goal statement and any other scholarship-specific portions of the application.
If any of the awards list financial need as a factor, be sure to include your FAFSA information as requested in the application. Without your Expected Family Contribution (EFC) number, you will not be considered for those awards.
Your application is the picture you paint of yourself and the only way the scholarship reviewers know if you are deserving, so your application needs to reflect your best portrait. Be sure to list your academic, extracurricular and volunteer activities and awards. It isn't considered bragging if you're being honest about your achievements!
Choose your references wisely. Scholarship reviewers rely on your recommendation letters to learn how others perceive you. Ask for recommendations from people who know you well enough to write a letter that helps you stand out.
Proofread your application. Better yet, ask someone else to proof it as well. Spelling and grammar matter, and they reflect the amount of effort you put into your application.
Check your email regularly. If a part of your application is incomplete, for instance if a reference letter hasn't been submitted, CRCF will send you an email notification. As the applicant, it is up to you to make sure all the required pieces for your application make it to the Foundation by the deadline. The scholarship committee does not review incomplete applications and does not consider them for awards.
Submit your application by the deadline. The scholarship committee does not review late applications and does not consider them for awards.
If you have questions, ask your guidance counselor for help or call or email me at the Foundation at 716-301-2723,

[email protected]

.
One last thing – CRCF manages more than 50 scholarship funds, ranging from those with a preferred candidate with a specific major to awards available to students who, while they may not have a high GPA, have shown determination and persistence in school. Some are geared to support students demonstrating financial need, while others are not. With so many different awards, chances are good there's one for you!
Our donors have graciously established scholarships to benefit a student body as diverse as our community. There's always more need though, so if you or someone you know would like to establish a scholarship fund to support more students, please contact us. We're always open to expanding our scholarship season!
---
Create ripples of good during Cattaraugus Gives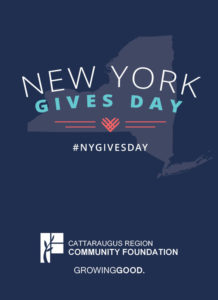 In this special blog CRCF Executive Director Karen Niemic Buchheit talks about Cattaraugus Gives on November 28. In just eight days the community can give back to nearly 40 nonprofits in Cattaraugus County at nygivesday.org.
Mother Theresa once said, "I alone cannot change the world, but I can cast a stone across the waters to create many ripples."
On Giving Tuesday, November 28, we hope that many will choose to cast their stones and together create a wave of good in our community by participating in and supporting Cattaraugus Gives, the first-ever day of giving in Cattaraugus County.
Cattaraugus Gives will be a 24-hour celebration of giving and the nonprofits dedicated to making a difference in the community, led by the Cattaraugus Region Community Foundation.
40 nonprofits involved in the arts, healthcare, animal welfare, youth development, education and economic development and many more causes have decided to come together in friendly fundraising competition to together make an impact in Cattaraugus County.
Giving Days have popped up all over the country and have raised thousands, tens of thousands and even millions of dollars for nonprofit organizations.
Just imagine the potential impact of raising $1 million for nonprofits in Cattaraugus County.
Of course, we do not expect to raise $1 million in our first attempt (though, anything can happen!), any funds raised will make a difference. That is why we are offering up to $5,000 in monetary incentives for participating nonprofits.
The true spirit of Cattaraugus Gives is one of unity. It acknowledges that all of our county nonprofits have the same underlying goal: to make Cattaraugus County a better place.
Cattaraugus gives provides each of us the opportunity to play our part in that goal. A gift to any participating nonprofit, no matter how small, can create ripples.
Creating your ripple is as simple as visiting nygivesday.org on Giving Tuesday and making a gift to the organization or organizations of your choice. Together, we have the ability to create a lasting impact on our community come November 28.
For more information on participating organizations and the monetary incentives being offered by the Foundation, visit cattfoundation.org/GivingDay.
---
Celebrate our nonprofits during Cattaraugus Gives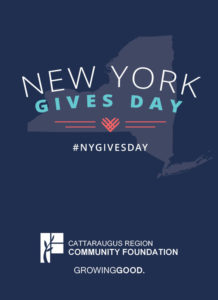 Communications and Fund Development Coordinator Kirk Windus discusses the upcoming Cattaraugus Gives program, which will be held this year on November 28. Windus and the rest of the CRCF staff have worked to encourage and advise other nonprofits in Cattaraugus County in participating in the 24-hour fundraising challenge.
On November 28 you will have the opportunity to support 35 nonprofit organizations in Cattaraugus County dedicated to making our community a stronger, healthier, more vibrant home.
That is 35 organizations, engaged in causes from healthcare to education to animal welfare, who I can tell you care deeply about their missions and strive with all they have to achieve those missions.
When the opportunity arose to hold Cattaraugus Gives, the first giving day in Cattaraugus County, we at the Foundation approached the opportunity with an abundance of excitement but few expectations.
After countless hours of emails and phone calls to nonprofit leaders and staff members I found myself overwhelmed — overwhelmed not by the looming workload, but by the spirit and dedication of the nonprofits that serve this county.
Despite staff and time limitations, the question was never "How are we going to be able to do this?" but "How do we get started?"
For 24 hours on November 28, you will have the opportunity to help these organizations achieve their selfless missions, each of which helps to make the Cattaraugus Region a better place.
At the Foundation we have the privilege of working with these dedicated nonprofits all throughout the year, but we decided to celebrate their work by offering up to $5,000 in monetary incentives to organizations participating in Cattaraugus Gives on November 28. Together we are working to celebrate the spirit of giving and the work of our nonprofits. We just need your support.
A gift to your favorite local nonprofit may help them win monetary incentives. Remember that many of the organizations have little staff — many are all volunteer — and are often so dedicated to their work that fundraising is a difficult task. Even if you have never given to a participating organization, know that your gift on that day will have a significant impact.
I invite you to join me and the rest of the Foundation staff on November 28, by donating, volunteering or spreading the word about the organizations working so hard to provide services to those in need in our county.
Visit nygivesday.org on November 28 and support any or, if you wish, a number of the nonprofits participating in Cattaraugus Gives. By working together we can truly Grow Good here in Cattaraugus County. When Cattaraugus Gives we all can grow stronger together.
To preview the participating organizations, visit nygivesday.org and select the search organizations tab. Then search by location using "Cattaraugus."
If your organization would like to participate, sign up before November 15 at nygivesday.org and email Kirk Windus to be eligible for local monetary incentives.
---
Reflections on another successful scholarship season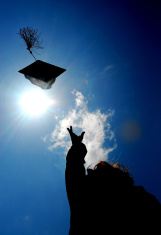 This month, Executive Director Karen Niemic Buchheit looks back on another successful season of supporting our local students through the Foundation's scholarship program. This year 74 students together received 93 awards for a total of nearly $130,000 in financial support to pursue their education. Congratulations again to all of this year's scholarship recipients.
With this year's area high school graduation ceremonies just recently completed, many local students will soon embark on their next journey – college. The rising cost of secondary education presents today's graduates with a financial obstacle that often challenges them as they pursue a college degree. The Cattaraugus Region Community Foundation has worked to make maneuvering this hurdle a bit easier for local students.
The scholarship program through the foundation allows students to receive recognition for their academic achievements, extracurricular and community involvement. In collecting and reviewing each application our scholarship committee is invariably impressed by the level and variety of success local students have achieved. Committee members often remark that they would have a tough time matching up against applicants' academic successes and involvement outside of the classroom!
This year CRCF awarded more than 90 awards to 74 students, an all-time high.
Scholarships were available to students with varied interests and goals – including careers in the medical field, business, welding and other technical genres or traditional academic tracks such as writing and literature. Oftentimes scholarships are established by donors with a particular passion based on their own professions or those of loved ones. However, their overriding aim is to help students succeed on their chosen career path.
The families and friends who establish each scholarship fund find comfort and gratification in helping the talented young people in our community. For many, a scholarship carries on the legacy of a loved one, matching scholarship recipients with similar dreams and aspirations.
We have found that each student has a unique story through which they have been formed and are defined. Each student has different dreams and goals, but they all seem to have one thing in common: They seek to fulfill their life's purpose and leave a legacy.
This year's scholarship recipients again blew us away with their drive and resolve. Many have overcome astonishing challenges to get where they are today. Now we will watch as they go on to prestigious universities and institutions to chase their dreams.
We always enjoy learning how that first year of college went and encourage our scholarship students to keep in touch and share their collegiate progress (stories from some past recipients appear on our website throughout the year at cattfoundation.org) and we will in turn share their stories with our donors, friends and readers of this blog.
There is a sad part for us at the foundation – that is our inability to award a scholarship to every student who applied. There is still a great need for more scholarship aid for many deserving students. Anyone who would like to be part of creating a legacy through scholarships is welcome to contact me or one of the foundation staff at [email protected] or call 716-301-CRCF (2723) to learn how to set up a scholarship fund and be part of creating a better world for the next generation.
---
Keeping Oak Hill Park beautiful and memorable for future generations
In this month's blog Cattaraugus Region Community Foundation Executive Director Karen Niemic Buchheit writes about the recent work done at Oak Hill Park and the importance of beautifying and preserving our historic city parks.
I noticed recently while walking along 4th Street near Oak Hill Park that the day lilies have started to blossom beautifully, signaling that Spring is now in full bloom.
I have been spending more time in Oak Hill Park since the beginning of Spring when CRCF began facilitating improvements there again this year.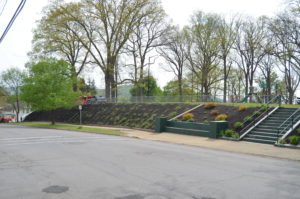 This gem in the middle of Olean – one of our city's most gorgeous and historic parks – is again getting some TLC thanks to the Olean Parks Beautification Fund, established by Marianne Laine of Olean. As an endowed fund it is providing perpetual care; each year we have tried to stretch the grant dollars to cover more yardage to beautify the park. This year, with some additional grant money from the Beautification Fund for Olean established by the late Mildred Milliman, contractors did extensive landscaping work on the hillside along 4th Street as well as on both sides of the entrance steps. After hours of raking, weeding and placing mulch on the steep incline, the hillside looks beautiful.
The landscaped hillside of Oak Hill Park along 4th Street.
Beyond the hillside, we brainstormed to see what else we could do to improve the park. Following discussions with the Olean Mayor William Aiello, new CRCF board member Mary Freeman helped coordinate a clean-up day at the park by contacting an Olean High School science teacher shortly before Earth Day in April.
Leah Graves' JOBS class worked alongside students from Mrs. Brown's advanced global studies and Mr. Sorenson's advanced English classes to spruce up the park. Mayor Aiello supplied rakes, gloves and trash bags for the students to use. The Foundation provided pizza to reward the students for their work. It was great to see the enthusiasm of the students working together with pride to make this city park shine. I think they also learned a few things about how to plant flowers, with advice from city forester Sue Cooper.
One city dump truck full of sticks, leaves, debris and garbage later, coupled with some bright new flowers, the park had received a noticeable facelift from a group of hardworking students. And, they will be back again soon to plant more seasonal flowers.
OHS students and teachers hard at work on Oak Hill Park cleanup day.
Freshening up a park may not seem like the most important need in our city, but in the context of history and time it is most critical, especially as we continue to live busy, hectic lives that are sometimes overwhelmed by technology. We need to all stop and smell the roses, or the lilies, more often.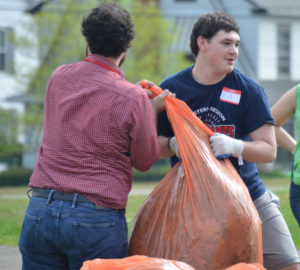 The naturalist and author John Muir aptly put it "Everybody needs beauty as well as bread, places to play in and pray in, where Nature may heal and cheer and give strength to body and soul alike."
Places like Oak Hill Park also contain proud memories for so many in Olean. At our last foundation board meeting board member R. Dennis Casey, of the Casey, Halwig and Hartle Funeral Home, shared that he has a photo hanging in his office of his father's graduating class on the steps to the park. We asked to see it ˗ and Dennis gave us permission to share here, too.
The OHS class of 1930 poses on the Oak Hill Park steps.
We are determined to make and keep Oak Hill Park beautiful and serene so that all of Olean, including the 2017 OHS graduating class and the 2027 graduating class and those beyond, can enjoy the park as a place to play, heal and give cheer just like Casey's father and the class of 1930 did before them.
Want to learn more how you can help at Oak Hill Park? Contact me at the foundation: 716-301-2723 or [email protected].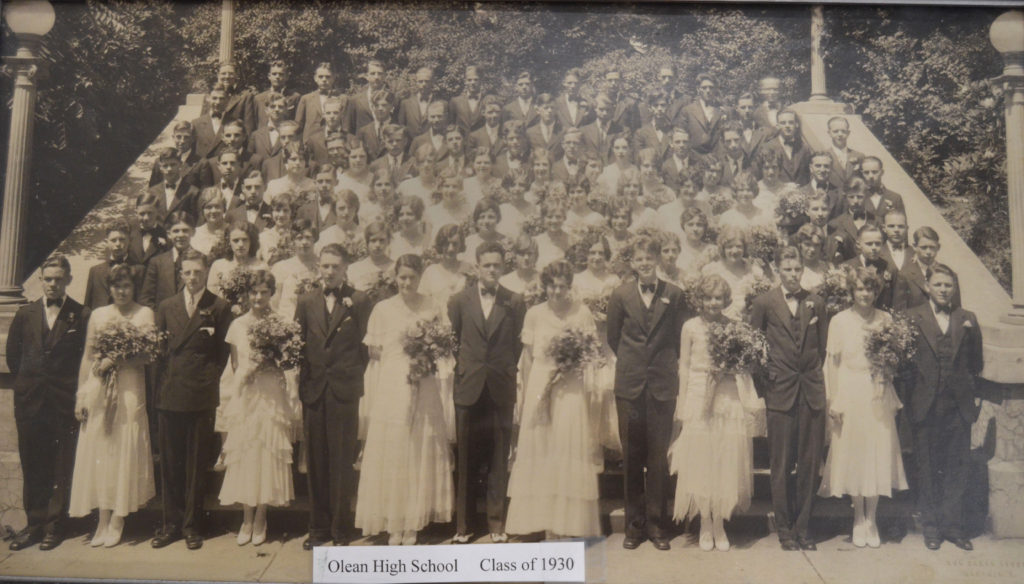 ---
Give back what you take for granted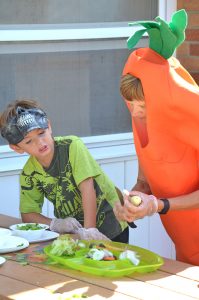 This month, Kirk Windus, CRCF communications and fund development coordinator looks back on community projects helped by the Community Fund and the impact they have.
Between college basketball games a while back, TNT aired a special story about Purdue's Caleb Swanigan. Swanigan, now a national player of the year candidate, weighed 360 pounds as a 13-year old.
When he looked back on that time, he recounted the reason for his weight without hesitation: he was poor. Very poor.
Growing up he ate almost exclusively cheap, processed food that his family could buy in bulk. Quite simply, his family could not afford to eat healthy.
He moved in with a family member who was able to provide healthy meals, and he quickly dropped a hundred pounds, paving his road to athletic

"Carrot Lady" Bev Bennett teaches the kids how to make a healthy salad at a Veggie Mobile stop.
success.
That story particularly resonated with me when I thought about in the context of programs that the Foundation has support with grants in my time working here.
In 2016, a grant from the Foundation's Community Fund supported the Veggie Mobile initiative through the Cattaraugus County Health Department. The initiative helped provide fresh vegetables to families living in Olean Housing Authority-subsidized properties.
Seeing the kids at Alder Court's excitement in having tomatoes and onions made me regret all the times I rolled my eyes at my mom when she told me to finish off the green beans on my plate.
On paper, fresh vegetables seem like a small, insignificant thing. But after seeing the kid's excitement and the families' gratitude, I know otherwise.
The Veggie Mobile will be at work again this summer and will be expanding its services into Salamanca as well.
In November, another CRCF grant was made to Ardent Solutions to support their Child Passenger Safety Seat Program.
I never imagined how great the need for such a program that helps provide safe car seats and proper use-training to needy families could be.

A couple receives a car seat and the appropriate training to safely transport their newborn.
Program experts and volunteers stressed how often they work with families that, in order to overcome a strained budget, purchase and use car seats that had been recalled or do not fit their child appropriately. In fact, national statistics indicate that 75 percent of children are not properly restrained in a motor vehicle.
It seems startling, but look more into car seat costs. They are not cheap, especially not on a fixed income.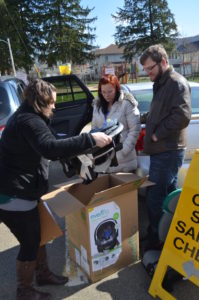 While I was visiting a car-seat distribution event at Cattaraugus County Community Action, a family came to be fitted for a new car seat. They had just had a newborn whom they would be taking home in the next day or so.
While the last thing on your mind at such a time may be statistics, proper child restraints reduce mortalities in traffic incidents by 71 percent for infants.
The program made that newborn's life safer that day.
I am not saying that I think we are helping make the next Caleb Swanigan here. But I am saying that the "small" things matter. Access to them makes a difference. Those things so many of us take for granted are things that others need.
Donating or volunteering, though it may seem insignificant, may just mean a newborn making it home safe or, for the one of the first times in its life, a child getting a healthy meal.
I hope that you will play a part in making that difference. One way to do so is by donating to the Community Fund, which you can do by following this link: Donate to the Community Fund.
---
Donor Stewardship and the Art of Thanking Donors
This month Ryan Michelle Wilcox, CRCF manager of donor services, offers advice to nonprofits looking to improve their donor stewardship programs.
I have been thinking a lot lately about gratitude and the Golden Rule. It feels good to thank people, and it feels really good to be thanked. If I do something nice for someone, when they thank me, sincerely, I am open to doing something nice for them again in the future. Applying "Do unto others as you would have done to you" to my nonprofit donor relations seems pretty fitting in that light.
With that in mind, I recently attended a seminar for nonprofit members to talk about donor stewardship and the art of thanking donors and came away with quite a few solid, easy-to-implement ideas.
Some great tips for your organization's donor stewardship program include:
Plan. You really should plan for your stewardship so you know the who, what, where, when, why and HOW to have a successful donor stewardship program. While each organization is different, planning for success is universal. Some questions to consider:

What donor stewardship actions are you going to implement?
Why are you choosing those specific actions? Make sure you can justify your choices.
Who in your team (staff, volunteers, board members) is going to help you and with which actions?
Will you set a giving level for different kinds of thanks?
How often will you carry out these plans? Weekly, monthly, yearly? Will you have a matrix that spells it out? (Hint: you should!)
How are you going to pay for it? How much staff time do you expect you will need?

Thank! This is the best part of working in nonprofit, so let your donors know it. Trust me, as the team member who gets to enter donations and create all the thank you letters, I know this part of the process can be tedious. Please, do not make the mistake of treating your donor thanks like it is the final part of your "transaction" together when really it is the beginning. Getting more gifts from people who have already given to your cause is easier than finding new donors. Here are some great ways you can thank your donors in addition to the IRS-required tax receipt:

Notecards
Letters
Videos
Phone calls

Thank some more! Before you ask for more, be sure you have thanked that donor properly – aim for a 3:1 ratio of thanks to asks. For instance, if you send a letter (with the tax receipt included) after a donor makes a gift, the next thanks may be a card, handwritten by a board member. After that, follow up with a phone call from another member of your stewardship team. Or, after the initial thank you letter, have a team member make a phone call, then have the caller follow up with a quick cell phone video thanking the donor again.
Other ideas for letting your donors know how much you appreciate them include:
Thank-a-thons. Gather your team of staff, board, volunteers and recipients of your organization's work to make phone calls to donors thanking them for their support.
Put together a photo slideshow highlighting your organizations work made possible by donors – Flipagram is a free service (requires a smartphone), but there are others available as well to meet your organization's needs. Once your video is ready, email it to your donors and share it on social media!
Real, printed and mailed, newsletters. Even though we are living in the digital age, sometimes there is no substitute for a tangible publication donors find in their mailbox. Since costs to design, print and mail can certainly be a factor, consider publishing on an annual basis. Bonus: After your initial mailing, add extra copies to new donors' letters to bring them up-to-speed on your organization!
Get to know your major donors, and when they give to you, give them something in return. It could be something small, like a branded coffee mug, or something bigger, like a photo book printed from an online service. No matter what, make sure it is something that speaks to that donor and lets that person know you care.
This is by no means an exhaustive list of donor stewardship ideas, it is only a sampling of the many ways you can start showing your donors appreciation through more concerted efforts. For more tips I suggest you visit:
Fundraising Effectiveness Project
Donor Relations Guru
Association of Donor Relations Professionals
What do you think? I would love your feedback! Leave a comment below and let me know what you are doing to thank your donors.
---
Scholarships, from a student's perspective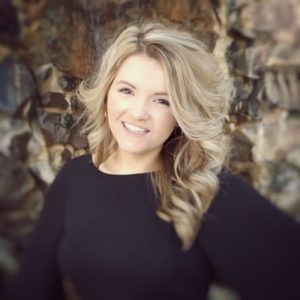 As a high school junior and senior, the thought of college tuition was daunting. My vision of attending a private, four-year university seemed to dwindle as I further researched the cost of attendance. Though my parents did not overtly express similar concern, I'm almost certain that they too wondered how we would afford the increasing cost of education. Nevertheless, they encouraged me to be proactive in reaching out to college admissions counselors for information and to be thorough when writing admissions essays and completing applications.
In my first week as an intern at the Cattaraugus Region Community Foundation (CRCF), I quickly learned of our community members' generosity and willingness to help our local youth. In partnering with the foundation, local philanthropists make attending college possible for young people in our area. Pursing scholarships through CRCF and other organizations offering such assistance is a great way for students to open doors to an opportunistic future.
I was fortunate to be awarded a variety of scholarships from my top school, St. Bonaventure University. I attribute the awards not only to my academic ability portrayed on transcripts, but also to my dedication and diligence through the application processes. If I could offer one piece of advice to students in the thick of the scholarship and college admission process it is to be diligent and dedicated through the process. Paying for college is no small task, but if you are dedicated you can make the process a little less daunting. Know that donors, like the ones who established funds at CRCF, did so to help students. There are generous people out there that want to see you be successful.
While embarking on this journey, keep in mind some things that helped me along the way. Building relationships with your prospective schools' admissions departments will allow you to more fully understand the community of which you consider being a part. This relationship will allow you to put your best foot forward in demonstrating the qualities you will bring to their institutions. In writing admissions essays, make sure to write of the parts of your life that aided in your development as a person. This approach will allow the reader to know you on a personal level, which will add diversity to a very academic admissions process. Keep in mind that a strong essay and neat application will lend a competitive edge to your standing as a prospective student and scholarship recipient. I encourage you to seek out scholarships like those through CRCF, and work hard through the application process. With just a little extra effort you may be awarded a bit more financial security and peace of mind, and be on to the next, exciting chapter of your life.
Clarice Ambroselli is a marketing and public relations intern at the Cattaraugus Region Community Foundation. Ms. Ambroselli studies marketing at St. Bonaventure University. A member of the class of 2018, she plans to pursue a career in marketing or public relations after graduation. She is a 2014 graduate of Archbishop Walsh Academy. She loves to travel and sing, particularly classical and Broadway selections.
---